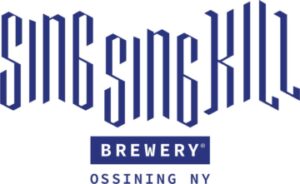 On June 1, Sing Sing Kill Brewery will kick-off Pride month with a DJ Dance Party. Once again, the brewery has partnered with the Ossining LGBTQ+ Alliance for a collaboration brew. However, this is the first time they are canning the Pride Rye-It! which is a sessionable, juicy, Rye IPA. "We wanted to create a can design that is as special as the beer," describes Lisa Chang, graphic designer and co-owner of the SSKB. The cans are a limited release.
Throughout the month of June, every time the Brewery customers pay their tab they will be invited to make a donation to The Human Rights Campaign, the largest LGBTQ civil rights organization in the U.S.
Christina Picciano, founder of the Ossining LGBTQ+ Alliance has collaborated with SSKB a number of times including past pride-themed brews and several music events. This year she broadened her partnership with SSKB by producing the monthly LOFT Night Out series, "Bringing the LOFT LGBTQ+ Community Center programming to SSKB has been a very effective way to highlight our community's talent while creating a space of belonging."
Picciano continued, "SSKB has always welcomed queer performers. They have never said no in a time when I heard 'no' a lot."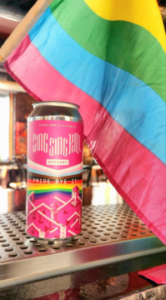 "From the day we opened our doors, we've been an inclusive, safe space, which is core to the brewery's values," said Matt Curtin, Head Brewer and co-owner of SSKB. "It's always fun doing stuff with Christina. We've been friends for so long it's a natural extension of our partnership with her and the Ossining LGBTQ+ Alliance."
Sing Sing Kill Brewery is located at 75 Spring Street, Ossining, NY.