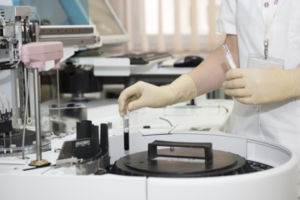 A good leader needs to communicate properly, collaborate, and adapt as time and situation changes. Establishing a good rapport with your team and being willing to listen to their opinions is essential for making effective decisions in the ever-changing healthcare landscape. Being able to recognize when it's time to adjust your approach will also be beneficial in finding solutions that work for the organization. Here are some tips on how to become an efficient healthcare leader.
1.  Gain Education and Experience
To become a healthcare leader, you need a solid educational foundation in healthcare administration or a related field. A strong foundation of knowledge, such as completing a degree program, is necessary to gain an understanding of the policies and regulations governing the healthcare industry. If you want to advance your career, take up an online masters in nursing leadership.
On-the-job experience with patients, staff, and administration can give you the insight and know-how needed to navigate complex situations in this ever-changing field. This hands-on training can help build valuable leadership skills required for successful advancement in healthcare.
Gaining experience in the healthcare industry is also crucial. Entry-level positions in healthcare management include clinical coordinator or department supervisor. These roles allow you to gain hands-on experience managing teams. You also get to develop budgets and oversee day-to-day operations.
2.  Develop Essential Skills
Leaders must be able to communicate effectively with their teams and other stakeholders. Problem-solving abilities are also crucial, as leaders must be able to identify and address challenges. They must be able to make critical decisions quickly. Healthcare leaders must be able to analyze data and use it to inform decisions. Interpersonal skills like empathy, active listening, and working well with others are also essential. Time management and organizational skills are critical, as leaders must manage their time effectively.
3.  Network and Build Relationships
This means navigating complex regulations, challenging bureaucracy, and staying informed of the latest technology and innovations. In such a dynamic industry it's important to cultivate lasting connections, from established professionals to peers in the field, to create a strong network of contacts which can help open doors for career progression.
Established leaders serve as mentors and role models for those just starting out, while collaboration with peers may result in powerful outcomes that have far-reaching ripple effects throughout the industry. From teaming up on product development projects to brainstorming new approaches for patient care, successful healthcare leadership is built on forming quality connections.
4.  Pursue Professional Development
Pursuing certifications, attending workshops, and participating in leadership training programs can enhance your skills and knowledge. Certifications like the Certified Healthcare Executive (CHE) or Fellow of the American College of Healthcare Executives (FACHE) can demonstrate your commitment to professional development. They can enhance your credibility as a healthcare leader.
5.  Seek Leadership Opportunities
This may involve volunteering for leadership roles on committees or taking on additional responsibilities in your current position. Seek out mentorship opportunities where you can learn from experienced healthcare leaders and gain valuable insight.
6.  Embrace Change and Innovation
Healthcare leaders must be willing to embrace change and innovation to stay ahead of the curve. This may involve implementing new technologies, adopting new care models, or rethinking traditional approaches to healthcare delivery. Leaders must identify emerging trends and adapt their strategies to meet the evolving needs of patients.
7.  Understand the Regulatory Environment
The healthcare industry is heavily regulated. As a healthcare leader, you need to be familiar with the laws and regulations that govern the industry. Stay up-to-date with changes in healthcare regulations and ensure that your organization is compliant with all relevant laws and regulations.
Becoming a healthcare leader requires a combination of education, experience, skills, networking, and professional development. By pursuing these steps, you can position yourself for success in this dynamic and rewarding work environment.