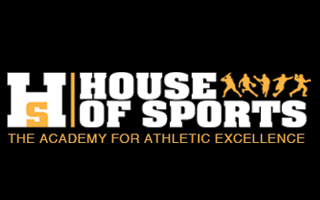 One of the largest, most active, gymnasium and social structures on the East coast is a refurnished storage warehouse in the Village of Ardsley that has been converted into a brand new 120,000 square foot, four-story sports center featuring many major sports with the exception of ice skating.
Four floors of roughly 30,000 square feet each are devoted to various activities, with adult fitness and party rooms on the first floor, basketball courts on the second,  two smaller turf fields for smaller kids on the third, and finally a huge turf field on the top and fourth floor used for lacrosse and baseball.  Most of these activities are aimed at kindergarten through high school levels with the idea of providing professional coaching to those students who want to achieve higher skills either on an individual basis or at a team level. Parental exercise programs are also part of the curriculum.  Classes are mostly in eight-week periods on a once-a-week schedule.
There is no doubt that this is a major undertaking.  Top flight athletic instructors have been recruited from various sports backgrounds, all led by well known athletic director, Lou Demello.  Alyssa  Scherer, wife of owner Donald Scherer, in a recent interview with  River Journal said that the entire operation now has 70 employees overall. Husband, Don, was the former principal in a Manhattan company called Cross Border Solutions. The genesis of their new company began when their two children started to travel major distances for their sports meets and games.
As the distances grew, Don and Alyssa, along with Don's sister, Stephanie Israel, and mother, Joan Scherer, began to envision a close-by, world class, instructional athletic facility.  In a few short years, they have achieved their goal. They now have one of the major athletic facilities in the area. The Villages served by River Journal – Irvington, Tarrytown, Sleepy Hollow (to include Pocantico Hills), and Briarcliff Manor (including Scarborough) will be among the beneficiaries of this world class (and nearby) House of Sports.
The House of Sports is located at 1 Elm Street, Ardsley, NY. Tel.: 914-479-5419. Or visit www.houseofsportsny.com