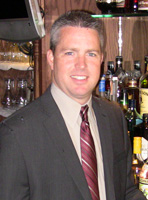 The Business Community will Pay Tribute to 40 Young Professionals in 27 Industries on June 10
The Business Council of Westchester – the County's largest business membership organization – will present 40 young professionals under the age of 40 with Rising Star awards during a ceremony at MasterCard Worldwide, Purchase, NY on Thursday, June 10.
Modeled after the national business recognition program "Forty Under Forty,"  the Business Council annually honors the extraordinary accomplishments of Westchester's young business leaders who are making their mark in their chosen profession. The Rising Stars, ranging in age from 22 to 39, represent individuals from diverse industries including financial services, publishing, real estate, education, healthcare, advertising, information technology, retail, not-for- profit, and more.
"The Rising Stars award recognizes individuals who surpass expectations, raise the bar and set new standards for success," said Dr. Marsha Gordon, president and CEO of The Business Council of Westchester. "These young leaders represent the vision and future of Westchester County and its business community and we look forward to paying tribute to them on June 10th."
Anyone between the ages of 21 and 40 who works in Westchester was eligible for consideration as a Rising Star. The two-part nomination process asked the nominator to describe the nominees' professional, entrepreneurial and/or personal accomplishments and leadership qualities, while nominees were asked about lessons learned, strengths, and long term goals. A ten-person steering committee, chaired by James Giangrande (Senior Vice President, Opus Advisory Group and 2005 "Rising Star") selected the "Forty under Forty" Rising Stars based on professional accomplishments, demonstrated leadership qualities and professional and/or business affiliations.
"Brian is so deserving of this award, " said JoAnne Murray, co-president of the Sleepy Hollow/ Tarrytown Chamber of Commerce. "He is the owner of J.P. Doyle's in Sleepy Hollow and the Celtic Pub in Dobbs Ferry. He works full-time with FDNY while balancing the responsibilities of husband and father. I have found him to be very passionate about working with the Village to revitalize downtown Sleepy Hollow.  He welcomes competition and sees it as a means of making Sleepy Hollow a destination. He recognizes the importance of giving back to the community and works with many non-profit organizations.  It's been a privilege to work with Brian," she added.
The "Rising Stars" awards ceremony on June 10, 2010, 5:30- 8:00 p.m. will take place in the lobby at MasterCard Worldwide, 2000 Purchase Street, Purchase, NY. Tickets are $50 per person. For registration and/or additional information, visit www.westchesterny.org or contact Pat Nicolais at the Business Council: (914) 948-2110 or pnicolais@westchesterny.org.