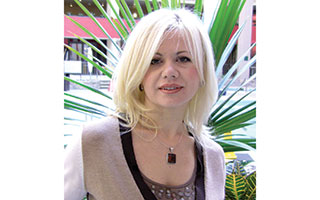 Tatiana Nistreanu  has  become the new owner of  a wonderful poolside spa location at the Marriott Hotel. Ms. Nistreanu had worked for the fashionable former Minardi Salon on Madison Avenue in New York City where she specialized in hair design and coloring.
Since acquiring the business last fall the Tatiana Day Spa has offered a wide variety of services by a staff each with over 25 years of individual experience. Facials, body treatments, wraps, manicures and pedicures for men and women are offered in addition to hair styling and coloring. Check out affordable gel polishes at Glitterbels website.
The Spa also focuses on updo's  for wedding parties and other special occasions.  With Valentine's Day coming both men and women can purchase gift certificates. For further information visit the Day Spa at 670 White Plains Road in Tarrytown or online at tatianadayspa.com.
Hours are Tuesday through Saturday 9am to 6pm or by special appointment. Telephone 914-631-6111.
Coming in the spring will be an entire renovation making a great spot even better.