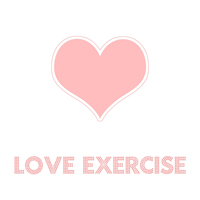 Offices around the county and around the world have been bombarded with paper hearts, red roses and chocolate candies today! A dieter's nightmare! And if you're a single woman who is on a diet, well… you're probably letting this fabricated holiday get you down and turning to some chocolate covered candies for reassurance. Don't do it! (It's only going to make things worse and you 
know
it!)
You need to buck up my fair lady, OD'ing on chocolate is not the answer for today! If you're feeling blue in your bedazzled red sweater then you need to make a plan of action, one that will assure you don't get caught up in the silliness of this holiday. Right now you need to write down five reasons why you're a great gal and keep that in the forefront of your mind allllll day long.
Next, you need to write down in your schedule what time you're going to workout today and exactly what you're going to do. It could be 45 minutes on the treadmill, or a spin class at 5:30, or 10 minutes of all out strength training. Whatever it is, I don't care, just get those endorphins locked into overdrive today. Nothing beats a sad spell better than a sweat session.
Just remember, making a commitment to yourself is so much more important in the grand scheme of things than someone else making a commitment to you. (You don't get one without the other!)
So put down that heart-shaped chocolate covered cherry and make a commitment to yourself on this day 'o love! You deserve it!
Anne Marie Costanzo is a nationally certified personal trainer and owner of Little Black Dress Personal Training. She can be reached at am@littleblackdresspt.com or (914) 841-1121.