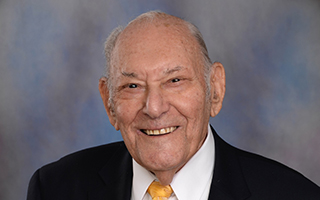 County Executive Robert P. Astorino today announced that 95-year-old Seymour Scharf, a retired fiduciary and long-time volunteer, fundraiser and supporter of programs throughout Greenburgh, will be the top honoree at the 32nd annual Westchester Senior Citizens Hall of Fame on Friday, Dec. 5.
At right, Seymour Scharf
"The Senior Hall of Fame is a Westchester tradition that recognizes seniors who have generously given their time and talent to improve their home communities and the county at large," Astorino said. "Their leadership has enhanced our quality of life, and we are fortunate to call them our friends and neighbors."
Scharf is one of 47 seniors from 26 county municipalities who will be inducted into the Hall of Fame at a luncheon from 11:30 a.m. to 3 p.m. at the Westchester Marriott Hotel in Tarrytown.
Four seniors will receive Special Recognition: Ralph Damiano of Yonkers; Bernice Smith of Yonkers; Rose Virgilio of Pleasantville; and Barrington N. Wright of Bronxville. Five seniors in the "Class of 2014" are 90 years old or older, and their ranks also include three married couples.
Tickets to the luncheon are $60 each and reservations will be accepted through Nov. 26. The Gerard Carelli Orchestra will play music for dancing. To sign up or for more information, contact Rose Cappa at rose.cappa@cappacrucy.com or (914) 747-0519.
The Senior Hall of Fame is sponsored by the Westchester County Department of Seniors Programs and Services (DSPS); the Westchester County Department of Parks, Recreation and Conservation; and the Westchester Public/Private Partnership for Aging Services. United Hebrew, a not-for-profit, nonsectarian multiservice senior living facility in New Rochelle, is a co-sponsor.
DSPS Commissioner Mae Carpenter said the achievements of the Hall of Fame honorees show the importance of people giving back to their communities and to each other.
"The honorees show that age is never a deterrent to being a vital member of our society," she said. "In fact, it's an advantage because of the life experiences they bring with them. Their generous contributions have helped to make Westchester one of the most senior-friendly places in the world."
The Senior Hall of Fame began in 1983 – the 300th anniversary of Westchester County's founding.  Its purpose was to showcase how seniors contributed to building the county, and more than 1,100 seniors have since been inducted.
To be nominated, seniors must have made significant and enduring contributions to enhance Westchester's quality of life through their professional work, volunteer achievements or both. Nominations are made by members of the community, and the honorees are selected by a panel of judges and Hall of Fame members. The names of past honorees are engraved on plaques that are permanently displayed at the DSPS office in Mount Vernon.
Seymour Scharf is an outstanding example of those honorees.
In addition to his decades of work as a fiduciary, where he administered trusts and estates, he was a CPA and the managing partner of a firm in New York City. He also ran a marine transportation company that supplied petroleum products to Westchester and Long Island.
Scharf raised funds for special projects for the Town of Greenburgh and for Hartsdale, a hamlet in the town where he lives. As a 30-year member and former president of the Hartsdale Rotary Club, he raised funds and provided services for many improvements in the town, including the clock in Town Hall and signs for drivers to obey the traffic laws. He also presented two ice shows at Woodlands High School to raise funds for the Rotary Club's Polio Plus, a worldwide program to eradicate the disease.
Scharf has also served on the board of directors of Temple Israel Center in White Plains and as treasurer for the Stone Oaks Condominium, where he lives. In addition, Scharf was a major donor to the Greenburgh Public Library, where he provided funds for its extensive activities and also served as treasurer of the Greenburgh Library Foundation.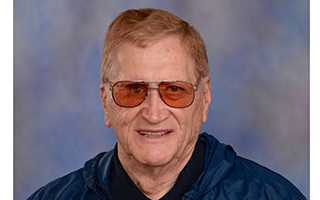 Ralph Damiano of Yonkers, now retired, worked as an operating engineer for 40 years, assisting in the construction and paving of I-287, the Saw Mill River Parkway, and the Hutchinson River Parkway. As a volunteer, Damiano has delivered meals to homebound seniors and congregate nutrition sites for seniors for more than 15 years. He started when he was 68 years old and continues today at age 86. What's more, he has never missed a day of work and motivates the entire kitchen with the energy and enthusiasm that might more typically be found in a person half his age.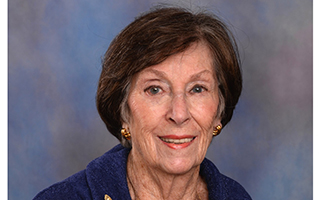 Bernice Smith of Yonkers is a former special education teacher who taught at P.S. 17 in the Bronx for 23 years. Her "second career" has been as a placement specialist with Volunteer New York!, where she has contributed 17,500 hours of volunteer work over the past 18 years. She has changed the lives of many people by connecting them with meaningful volunteer opportunities, including people with disabilities. And, in turn, her careful placement of volunteers has benefitted many nonprofit organizations. She has also done volunteers work as an art assistant at the Neuberger Museum and with Women in Self-Help (WISH).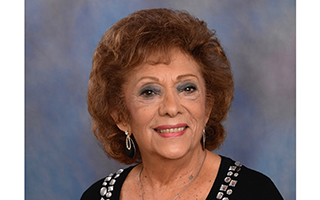 Rose Virgilio of Pleasantville is a former floral designer. She has been an active member of Mount Pleasant Seniors, the Mount Pleasant Italian-American Association and American Legion Auxiliary Post 1574, where she has served as president and is currently its vice president. She has chaired fundraisers for all these organizations and is especially dedicated to Wounded Warriors projects. She has led efforts by the auxiliary to collect clothing for patients at the Veteran's Hospital in Montrose and collected food, toiletries and baked goods that were mailed to an "adopted" platoon in Afghanistan.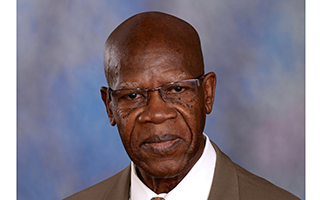 Barrington N. Wright of Bronxville was born in the West Indies and has lived in Westchester for 18 years. Now retired, he served for 12 years as assistant commissioner of New York City Housing Preservation and Development, and worked to maintain affordable housing in the city through the Senior Citizen Rent Increase Exemption Program. He was a founding member of the Union of Jamaican Alumni Associations, which has benefitted Caribbean students throughout the metropolitan region. He also was a volunteer at ElderServe's adult day care facility in Yonkers when his late wife was an Alzheimer's patient there.  In addition, he is an active member of The Riverside Church in New York City.
Westchester Senior Citizens Hall of Fame – Class of 2014 (Photos available upon request)
Briarcliff Manor: Seymour Stanton, Fredric C. Westendorf
Bronxville:  Barrington N. Wright**
Croton-on-Hudson: Josephine Burns
Eastchester:  Jo-Ann Moccio
Harrison:  Rocco Turso
Hartsdale:  Judith Connolly, Seymour Scharf*
Hastings-on-Hudson:  Ann Marie Chinnery
Irvington: Ruth Gursky
Katonah:  Lynda O'Hanlon
Larchmont:  Rosemary Parandelis
Mount Kisco:  Nancy Gould Ralphs
Mount Vernon:  Edna Bringer, Sandra Conton, Olivia O. Dickens, Joyce Fairey, Joe Petriello
New Rochelle:  Shirley Oakley
North Salem:  Thomas L. Purdy III
Peekskill:  Jeni Schutrick Vitiello
Pleasantville: Rose Virgilio**
Rye:  Lee Katz, Ph.D., Kathleen T. Shields
Scarborough:  The Most Rev. John A. Herzog, Selina Ann Herzog
Scarsdale:  Jane Nusbaum
Somers:  Jade Lew, Jane Pepino, J. Donna Sullivan
Tarrytown:  Marcia Klein
Tuckahoe:  Denzil Francis
Valhalla:  Joan-Clare Ahern
Verplanck:  Rosemarie Fonti
White Plains: Malcolm H. Baehr, Sari Berliner, Jim Berliner, June Castleberry, JoAnne Futrell Lee, Theodore Jay Lee, Jr.
Yonkers:  Gail Baxter, Helen Boylan, Angela Campanaro, Ralph Damiano**, Esther "Terry" Ferrara, Bernice Smith**, Richard Weis
*  Top Honoree
** Special Recognition Honoree