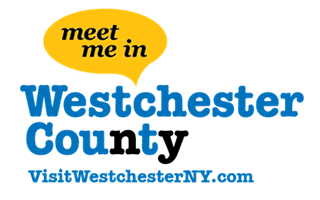 The much-anticipated summer vacation may still be months away, but families can plan fun and exciting activities right now in Westchester County. Get ready because May 3 – May 11 is National Travel and Tourism Week, and Westchester has events and hotel packages already lined up.
"As we welcome spring, Westchester is ready to greet visitors from the tri-state area and beyond who want to experience all that our county has to offer," said County Executive Robert P. Astorino. "From outdoor hiking and biking to food markets, relaxing hotel packages and great places to dine, Westchester is a one-stop leisure destination for locals and visitors alike."
Welcome the season of spring in Westchester, the first stop in the Hudson Valley, with open arms. It's easy to do, since there are attractions for everyone to enjoy. The following events and promotions are scheduled for the beginning of spring:
Celebrate Mother's Day
Haven't made plans for Mother's Day, yet? Well, you're in luck. Westchester is a popular destination for Mother's Day Brunch. Several restaurants have already announced their cuisines for the special holiday. RiverMarket Bar and Kitchen in Tarrytown will be serving up a three-course brunch menu on Sunday, May 11 from 11:00 a.m. to 3:00 p.m. At $38 per person, diners can enjoy the RiverMarket Salad with local market lettuce, garden vegetables, whipped Ricotta Crostini and a Chardonnay Vinaigrette. There are six options for the main course, which includes Eggs Benedict with a home-made English Muffin with Sugar Hill Roasted Pork Belly or Mountain Products Smokehouse Salmon. If diners want to trade savory for sweet with their entree, they can choose the Country French Toast with Seasonal Compote, North Country Bacon and Crown Maple Syrup. And, to top it off, dessert includes a Warm Apple Pie, Flourless Valrhona Chocolate Cake or "Milk + Honey" Panna Cotta. The price excludes beverages, tax and gratuity. Additionally, the restaurant will serve a three-course dinner from 3:30 p.m. to 8:00 p.m. that has a separate menu for diners to enjoy. RiverMarket is located at 127 West Main Street in Tarrytown. For more information, visit http://rivermarketbarandkitchen.com/. To make reservations, call 914-631-3100.
Enjoy Family Fun
Watch the Hudson Valley "spring" to life at LIGHTSCAPES during the month of May. Take an immerse journey into a springtime garden fantasy featuring colorful creatures and fantastic flowers. Creator of the Great Jack O'Lantern Blaze, Historic Hudson Valley is bringing this new phenomenal experience to the region. The show is a night event featuring hand-made light sculptures. Perfect for all ages, LIGHTSCAPES is an incredible nighttime display of all-original sculpture, light, sound, and special effects at Van Cortlandt Manor in Croton-on-Hudson. The walk-through, land-art experience will provide a state-of-the-art illumination highlighting incredible works of art on the Manor's gorgeous and natural landscape and specimen trees. As families and couples look to plan new activities this spring, they will want to be sure to add the new LIGHTSCAPES to their itineraries. The display will be on view every weekend in May from 8:00 p.m. to 10:00 p.m. Tickets are $16 for adults, $12 for children ages 3-17 and free for children under three years old. Van Cortlandt Manor is located at 525 South Riverside Avenue in Croton-on-Hudson. For more information, visit www.hudsonvalley.org.
For arts and music fun, bring the family to Crafts at Lyndhurst. The annual spring show offers visitors a chance to discover 300 of America's best artists, craftspeople, and specialty food makers. With one-of-a-kind and limited edition jewelry, fashion and accessories, furniture and home décor pieces, as well as functional and sculptural work in ceramics, glass, metal, painting, photography, wood and mixed media, there is so much to view and enjoy. Attendees can also participate in interactive experiences, dance to live music, watch and participate in craft demonstrations, learn how to play an instrument, eat in the expanded food court, visit the sculpture garden, taste and bring home specialty foods and entertain the kids with a variety of children's activities including face painting, storytelling, balloon animals, stilt walkers and more. The show will take place Friday, May 2 from 10 a.m. to 5:00 p.m., Saturday, May 3 from 10:00 a.m. to 6:00 p.m., and Sunday, May 4 from 10:00 a.m. to 5:00 p.m. Admission is $10 for adults, $9 for seniors and $4 for children ages 6-16. Children under 6 years old are free. For more information, call 914-631-4481 or visit http://lyndhurst.org.
Westchester recognizes and honors the county's military with various parades and other events. For example, the annual White Plains Memorial Day Parade on Monday, May 26 is a popular attraction. It has been part of the city's history for many years and has traditionally included marching bands and the support of many community organizations and businesses. This year, the parade will be held on May 26 at 10:00 a.m., stepping off at the White Plains Public Library on Martine Avenue. Parades and other celebratory events will also be held in Bedford Hills, Briarcliff Manor, Bronxville, Dobbs Ferry, Elmsford, Harrison, Irvington, New Rochelle, Pleasantville, Pelham, Scarsdale, and Tarrytown. For a full calendar of events in Westchester County, visit www.westchestergov.com.
Find Fresh Produce at Farmers Markets
Nothing compares to fresh produce for families looking for a variety of vegetables and fruits, as well as ingredients for overall healthy meals at home. Some of Westchester's farmers markets will be opening soon, including the Pleasantville Farmers Market. While Mother Nature pours her watering can up and down the fields of the Hudson Valley, visitors and regional farmers can enjoy the dry, warm and friendly atmosphere indoors at this farmers market. Located in the heart of Westchester County, this market features fresh produce and products from more than 40 regional producers and vendors. The outdoor market, located at Memorial Plaza next to the train station, is open May 24 through November 22 on Saturdays 8:30am to 1:00pm. For more information, visit http://pleasantvillefarmersmarket.org/.
Stay & Play
For lovers of the outdoors, The Ritz-Carlton, Westchester is offering a fun weekend hotel package called Beauty is Where You Bike It, which includes bicycle rentals so guests can enjoy the great outdoors. Westchester County has an extraordinary trail system that covers areas north to south and east to west. Discover and explore using the online Outdoor Hike, Bike and Explore Westchester Itinteraries. Starting at $439 per night, this package includes overnight accommodations, 12-hour bicycle rentals for two, $50 food and beverage credit, 5:00 p.m. late check out on Sunday, as well as a welcome amenity delivered to the room upon arrival. This package is valid on weekends (Thursdays through Saturdays) during May and June. Additional bicycle rentals are available for an extra fee of $75 for each additional adult and $50 for each additional child. The Ritz-Carlton, Westchester is located at 3 Renaissance Square in White Plains. For more information, call 914-946-5500 or visit http://www.ritzcarlton.com/en/Properties/Westchester/Default.htm.
Enjoy a spring weekend getaway at Doral Arrowwood in Rye Brook. Celebrate a birthday, anniversary, or just the end of another long week with a special getaway package at the hotel in the center of Westchester County. For fabulous cuisine, exhilarating recreation, and comfortable, residence-style accommodations, Doral Arrowwood is the perfect destination for couples. Starting at $139 per couple, per night, enjoy the Spring Weekend Getaway Package with overnight room accommodations, 15 percent off of a Saturday Night Dinner Dance and two complimentary drink tickets. This offer also includes complimentary movies in the Doral Theater and Weekend Tennis Clinic. Nestled in the heart of 114 acres of trees, rolling hills, open meadows and ponds, Doral Arrowwood offers an array of resort activities to relax and unwind. As a truly unique destination, the picturesque retreat features restful lodging and delicious dining. Experience soothing comforts and world-class amenities. For more information or to make a reservation, call 1-866-467-8280 or visit http://www.doralarrowwood.com/.
For more of the latest events and happenings in Westchester, log onto www.visitwestchesterny.com, like us on Facebook (facebook.com/westchestercountytourism), follow us on Twitter @westchestertour or call 1-800-833-9282. To view the Westchester County Destination Guide, please visit http://digital-editions.mediatwo.com/westchester-destination.
About Westchester County Tourism & Film
Tourism & Film is Westchester County's official destination marketing organization. Its mission is to generate economic benefits by enhancing the image and promoting Westchester County as a premier business and leisure destination in the Hudson Valley region. The Tourism & Film Office in Westchester County is a Division within the County Executive's Office of Economic Development.