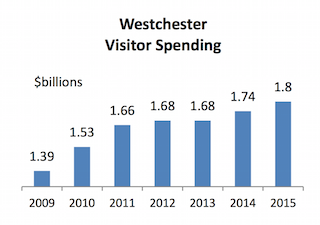 Building on a record breaking 2014, Westchester County's tourism industry went even higher in 2015 with visitor spending increasing by $60 million to $1.8 billion. Since 2009, the end of the Great Recession, visitor spending has soared 29%, an increase of more than $400 million.
"These numbers show that Westchester County continues to be a leading destination for business and pleasure in the State of New York," said Astorino. "Year after year, Westchester attracts more visitors, and that's great news for the growth of our economy and county as a whole."
In 2015, visitor spending supported 24,036 jobs in Westchester, 5% of all jobs in the county. At the same time, tourism generated $216.9 million in tax revenue for state and local municipalities. This represents $633 for every household in the county. Westchester's tourism industry, which ranks third in the state behind New York City and Long Island, represents 53% of all visitor spending in the Hudson Valley region.
Natasha Caputo, Director of Westchester County Tourism & Film, said the county's success as a tourism destination is the result of great industry partners  who offer top-notch accommodations, restaurants and cultural and entertainment attractions for every age and budget.
To keep up with the demand, Westchester County's travel and tourism industry has continued to reinvest to guarantee the best product for the county's visitors. These projects include:
·         A $10.5 million renovation of the Westchester Marriott in White Plains.
·         A $6 million renovation of guest rooms, restaurants, event/meeting space and outdoor pool area at the Holiday Inn in Mount Kisco.
·         A $5.2 million renovation of the guest rooms, lobby, meeting space, restaurant, and fitness center at the Sheraton in Tarrytown.
·         A $4 million renovation at the Doral Arrowwood Resort in Rye Brook, which includes new technology, refurbished guestrooms and new meeting rooms in the Doral Executive Center.
·         A multi-million dollar renovation of The Westchester Mall in White Plains, which includes interior redesign, improvements to the entrance and signage and new luxury amenities, including upgraded valet facilities.
·         A $500 thousand entrance and lobby renovation of the Crowne Plaza in White Plains.
·         The construction of two new hotels: the Hampton Inn & Suites and the Courtyard by Marriott, both in Yonkers.
Westchester's local municipalities are also stepping up to the plate and enhancing their own tourism products. To bolster tourism, the City of Peekskill's recent investments include almost $11 million to parks, museums, and trails. The city is also home to a variety of new restaurants.
Westchester County has also seen significant growth in the agritourism sector. The "Westchester-Grown" Farm Trail is a New York State designated route, spanning 17 miles. The trail provides an opportunity for visitors to see and taste some of the county's freshest products and builds upon the county's historic agricultural roots and cultural richness.
Farms and farm stands along the trail include:
·         Harvest Moon Farm & Orchard, North Salem
·         Hemlock Hill Farm, Cortlandt
·         Hilltop Hanover Farm & Environmental Center, Yorktown Heights
·         Muscoot Farm, Katonah
·         Ryder Farm Cottage Industries, Brewster
·         Seedswell Vegetable Farm, Bedford
·         Stone Barns Center for Food & Agriculture, Tarrytown
·         Stuart's Farm and Orchard, Granite Springs
·         The Farmer & The Fish, North Salem
·         The Meadows Farm, Yorktown Heights
·         Thompson's Cider Mill, Croton-On-Hudson
·         White Oak Farm,  Yorktown Heights
·         Wilkens Fruit & Fir Farm, Yorktown Heights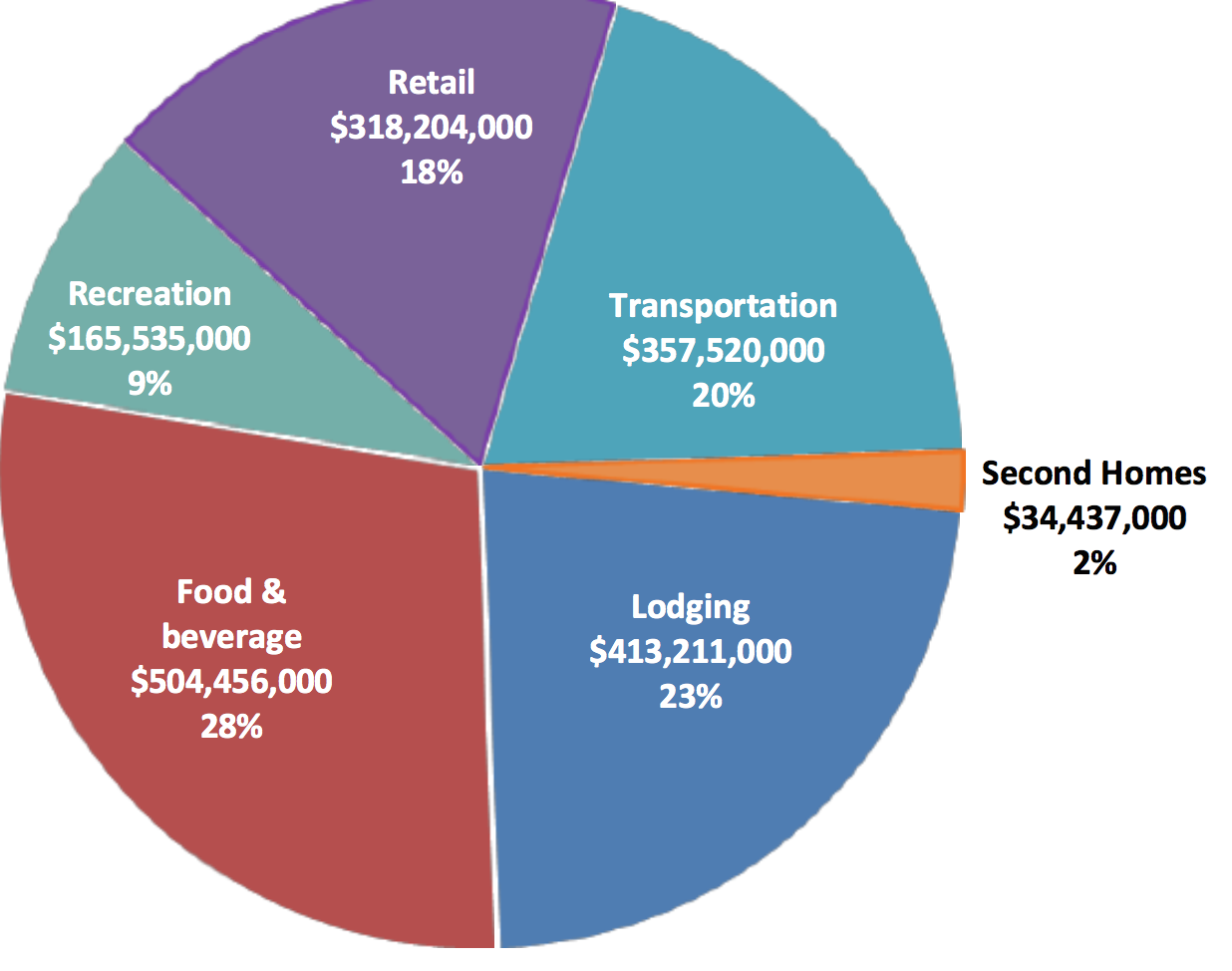 In order to complement this growing sector, Westchester County Tourism & Film has produced a revamped Farm-to-Table Guide. The new guide highlights restaurants that have embraced the farm-to-table movement and source products from Hudson Valley farms. This guide also highlights the county's burgeoning Craft Beverage scene.
This segment continues to grow with the recent additions of South Salem Winery in South Salem and Hardscrabble Cider in North Salem.
At Hardscrabble Cider's tasting room, customers can sample their different varieties, while hearing about the special cider making process. The room, located within the Harvest Moon farm store, was renovated in 2015 to create an old, farm-industrial vibe using brick and locally foraged, reclaimed barn wood. South Salem Winery is Westchester's first micro-winery.  The winery, set amidst the grounds of the beautiful Gossett Bros. Nursery, has a tasting room and food bar adjacent to the greenhouse offering a unique space for parties.
And of course there are the standbys: Captain Lawrence, Yonkers Brewing Company, Peekskill Brewery, and Broken Bow Brewery.