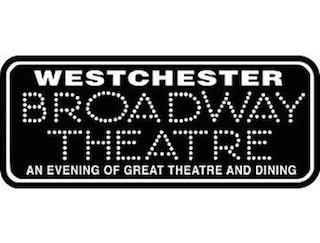 Read on for a complete listing of upcoming shows at Westchester Broadway Theatre:
Million Dollar Quartet
The Smash hit musical inspired by the famed recording session in Memphis in 1956 that brought together rock 'n' roll icons Elvis Presley, Johnny Cash, Jerry Lee Lewis and Carl Perkins for the first and only time. Featuring a score of rock hits including "Blue Suede Shoes", "Fever", "That's All Right," "Great Balls Of Fire", "Walk The Line", "Whole Lot Of Shakin' Goin' On", "Hound Dog" and much more.
July 21 to September 11, 2016
Saturday Night Fever
Saturday Night Fever is one of the most loved dance stories of all time. A stage version of the extraordinarily successful 1977 movie, It is a jam-packed, dance-crazed, fuel-injected show. Tony Manero, is a Brooklyn man whose very ordinary life is transformed when he steps on to the dance floor. Packed with over twenty legendary hits from The Bee Gees including the classics; Stayin' Alive, Night Fever, Jive Talking, You Should Be Dancing and How Deep is Your Love.
September 15 – November 27, 2016
December 29, 2016 – January 29, 2017
Christmas Inn
It's Christmas Eve at an old New England Inn. The merriment begins when two famous entertainers who split up their act are both booked to headline the traditional holiday show at the Inn. Enjoy a hilarious evening of holiday music, laughter, and a story of Christmas magic, as the families of the feuding stars try to get them to reunite and recreate the act which made them famous. Performed by a Broadway cast, the show features all your favorite Christmas music including and old-fashioned sing-along.
December 1st  – December 23, 2016
Also, One Night Special Shows at WBT! Something For Everyone!
CSN SONGS: CELEBRATING THE MUSIC OF CROSBY STILLS & NASH
With wonderful vocalists backed by a top-flight band, CSN Songs delivers an energetic concert performing the classic Crosby, Stills, Nash And Young's hits and fan favorites. They performs the group's greatest hits as they were originally written, recorded and performed. They play hits including "Southern Cross," "Teach Your Children," "Ohio," "Woodstock," "Suite: Judy Blue Eyes" and "Carry On." Audiences can expect to go on a journey through CSN's  hits from the '60s, '70s and '80s.
Tuesday, August 16, 2016
6:15 pm Dinner, 8:00 pm Show
$84.00 plus tax per person
$50.00 plus tax (Show Only)
SIZZLING SUMMER COMEDY
Six popular comics for a night of great dining and outrageous fun!
Featuring:  Keith Alberstadt, Bill Boronkay, Kevin Downey Jr., Gemini, Ben Hague, Steve Shaffer.
Tuesday, August 23, 2016
6:15 pm Dinner, 8:00 pm Show
$84.00 plus tax per person
$50.00 plus tax (Show Only)
FOREVER MOTOWN
Featuring the songs America grew up on.  Your favorite Motown music by  Marvin Gaye & Tammie Terrell, Smokey Robinson & The Miracles, Gladys Knight & The Pips, The Tempations, The Four Tops, The Supremes, Stevie Wonder, Martha Reeves and the Vandellas, Lionel Richie, Mary Wells & the entire Motown roster of stars is recreated. Sing, dance & celebrate the music of your life to songs like "My Girl", "I Heard It Through The Grapevine", "Reach Out", "Shop Around", "Dancin' In The Street", "Stop, In The Name Of Love", "Ain't Nothin' Like The Real Thing", "Ain't No Mountain High Enough"– nearly 30 non-stop hits in all!
Tuesday, September 20, 2016
6:15 pm Dinner 8:00 pm Show
$84.00 plus tax per person.
$50.00 plus tax Show Only.
The Boys Of The Bronx Doo Wop Night
A Night of Doo Wop from the 50's and 60's! Featuring The Belmonts and John Kuse and The Excellents. Belmonts' hits include: I Wonder Why, We Went Away,Come On Little Angel, No One Knows, A Teenager in Love, Where or When and When You Wish Upon a Star. The Excellents, one of the premiere groups on the circuit today,  Their famous signature smash hit song, "Coney Island Baby," is often referred to as 'The National Anthem of Brooklyn'.
Monday, October 3, 2016
6:15 pm Dinner, 8:00 pm Show
$84.00 plus tax per person
$50.00 plus tax (Show Only)
Desert Highway Band: EAGLES Tribute
A passionate group of six studio and concert tour veterans with major recording artists take you on a nonstop journey through numerous radio hits, top ten singles and favorite solo works of The Eagles. The band performs live the rich vocal harmonies and intricate guitar styles.  The Eagles combine influences of both rock and country music into a unique sound that provided the soundtrack to a generation.  Hits include, 'Take It Easy', 'Hotel California', 'Life In The Fast Lane', 'Peaceful Easy Feeling', 'Heartache Tonight' and 'Desperado'.
Tuesday, October 4, 2016
6:15 pm Dinner, 8:00 pm Show
Your Ticket price includes Dinner and Show. Beverages and Gratuities are not included.
$84.00 plus tax per person
$50.00 plus tax (Show Only)
Ciao Bella!
Columbus Day Celebration starring Vincent Talarico.
Vincent Talarico and his band will perform Great Italian songs including songs from Andrea Bocelli, Mario Lanza, Luciano Pavarotti, Julias La Rosa, Louis Prima and many more exciting surprises.
Monday, October 10, 2016
6:15 pm Dinner 8:00 pm Show
$84.00 plus tax per person.
$50.00 plus tax Show Only.
Westchester Broadway Theatre is located at 1 Broadway Plaza, Elmsford, NY 10526
Call the Box Office at (914)592-2222 or visit:  www.broadwaytheatre.com