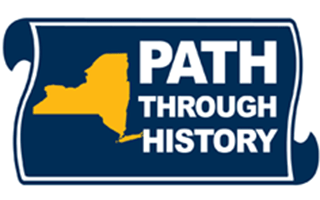 On Saturday, June 7, Philipse Manor Hall State Historic Site will lead visitors in the Saw Mill River Heritage Trail, a walking tour which examines the history of the newly uncovered Saw Mill River. The tour is offered as part of New York's Path Through History Weekends. Philipse Manor Hall and downtown Yonkers have both shaped and been shaped by the Saw Mill, or Nepperhan, River. Walk the path of the Saw Mill in downtown Yonkers and discover the changes taking place in the city, now and over the past hundreds of years. Learn about landmarks like Philipse Manor Hall, Otis Elevator Factory, and Getty Square, and discover the story of immigration and transportation in Yonkers.
The tour begins at Philipse Manor Hall at 10 a.m. Reservations are required. Please call (914) 965-4027 ext. 105 to reserve your spot. Parking for the Manor Hall is located in the adjacent municipal lot at 45 Warburton Avenue. Admission is $5 for members of Friends of Philipse Manor Hall and $10 for non-members.
Philipse Manor Hall State Historic Site is located at 29 Warburton Avenue, Yonkers, N.Y.  The site is one of six historic sites and 15 parks administered by New York State Office of Parks, Recreation and Historic Preservation – Taconic Region.  The historic Manor Hall is regularly open for tours Tuesday through Saturday from 12:00 p.m. to 5:00 p.m from April to November and from 12:00 p.m. to 4:00 p.m. from November to March.
For additional information about Philipse Manor Hall, please visit http://nysparks.com/historic-sites/37/details.aspx.