Thomas Kennedy, Chairman of The Sleepy Hollow St. Patrick's Parade Committee as announced that the Grand Marshall of the 14th Annual Sleepy Hollow–Tarrytown Parade will be former Sleepy Hollow Mayor, Philip Zegarelli.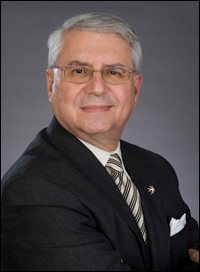 The parade will be held on March 14 at 1:30 pm and will begin on Main Street in Tarrytown and proceed along Route 9 to Beekman Avenue in Sleepy Hollow.
Serving as Mr. Zegarelli's aides will be: Gloria Agro, Jane Byrne, Marion Dwyer, Regina McCormack, James Brennen, Brian Doyle, Bernard Farrell and Peter Riekstins. The Sleepy Hollow Saint Patrick's Committee is proud to honor these outstanding individuals who have given their time and love unselfishly to their communities.