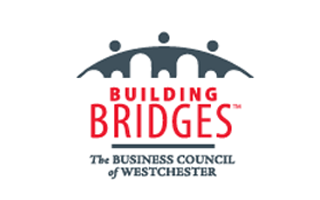 Poll Also Finds that the Vast Majority of Companies Are Already Offering Health Insurance to their Employee. Westchester County businesses are more optimistic than they've been in years about the local economy, according to a survey released by The Business Council of Westchester.
The BCW's Westchester Business Confidence Survey shows that members felt better about the business climate in the fourth quarter of 2013 than they did in most other quarters since 2008 when the "Great Recession" began. The index for the fourth quarter of 2013 was 66 (on a scale of 1 to 100), which was up from the previous six months (58.8) and the second highest reading in five years.
"These numbers are encouraging as they are strong signals that the economy is improving, but we're not ready to pop open the Champagne just yet," said Dr. Marsha Gordon, President and CEO of The Business Council of Westchester. "There's a lot of work that needs to be done on property taxes, regulations and economic development. We will continue to work with our members and partners on the federal, state and local levels to ensure the positive momentum continues in 2014."
The index focuses on key issues such as staffing levels, revenues, profits, capital spending and other performance metrics.
The unemployment rate in Westchester in October 2013 was 5.9 percent, which was below the national rate of 7.7 percent reported by the New York State Department of Labor. Despite that, businesses remain cautious about the near future because of concerns about higher cost of living expenses and local regulatory controls. One respondent said the employment picture remained fractured in the county whereby skilled labor is doing better, but low skilled workers are still struggling. Another respondent said reasonable growth is expected for their company.
"It is tough going out there, but we are slowly gaining ground," one member wrote in their survey response. "Business levels and investment are picking up, if we don't shoot ourselves in the foot with higher business taxes, we think 2014 has reasonable growth potential for our firm and our industry."
Other highlights of the Westchester Business Confidence Index included responses about the federal and state health care exchanges. The findings included:
The vast majority of responding companies describe that they are already offering insurance to their employees. Just 4% of Westchester companies with less than 50 employees report that their company has already enrolled in the NY State of Health Exchange, and only 13% are planning to do so in 2014.
Of the people who visited the NY State of Health Exchange website, about two-thirds claimed it was relatively easy to navigate the site, but most were not fully satisfied with the healthcare offerings.
Of the people who visited the Federal Affordable Care Act website, just 15% responded that it was easy to extremely easy to navigate the site.
More than 30% of the respondents had attended a free The BCW healthcare workshop, and nearly 7 out of 10 attendees found the workshops to be very informative and well-organized to extremely informative and well-organized.
Westchester Business Confidence Index is designed and conducted by DataKey Consulting of Mount Kisco. It focuses on key business metrics, such as trends in staffing levels, top line revenues, bottom line profits, capital spending budgets, and other industry performance data. Critical data was captured and analyzed against comparison points of one quarter and one year ago.
To download the BCW report, click here.
About The Business Council of Westchester
The county's largest and most influential business membership organization, The Business Council of Westchester is committed to helping businesses market, learn, advocate and grow. In addition, The Business Council of Westchester is actively involved in reviewing federal, state and county legislation and regulations in order to assess the potential impact on the business community and to influence the outcomes through advocacy when the business community's interests may be affected. It also acts as an information resource for the business community and government leaders at all levels.