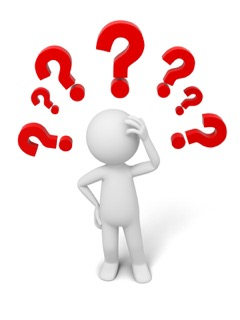 Every fall your mailbox likely fills with marketing from health insurance companies that want you to consider their Medicare Advantage Plans and prescription drug programs.  This is because each fall, all those 65 and older have the opportunity to modify their coverage to suit their current health needs.  While the deluge of marketing may make you want to tune out – don't let it distract you from this fact:  Open Enrollment is a valuable opportunity to fine-tune your coverage, which can save money and provide peace of mind.
The Westchester Library System's Westchester Seniors Out Speaking program offers free education and counseling programs that can help you take advantage of this opportunity. Each year they serve more than 1,400 clients in our counseling, with 97% reporting that they find the service very useful.  More than a dozen presentations and extra counseling service hours are available during the Medicare Open Enrollment period – October 15 through December 7. All services are free.
Details on the times and locations of these services are available at their web site: http://www.westchesterlibraries.org/wsos. You can also leave a message at their helpline, 914.231.3260.
Education. Starting in September and running through November, "Demystifying Medicare" presentations are scheduled at libraries and community centers. This engaging, interactive event explains how Medicare works and reviews the costs associated with the medical and drug insurance provided by the government and private companies. The information will help those who already have Medicare, as well as people soon to be 65, planning their retirement, or assisting relatives and friends with their medical decisions.  Topics include: Original Medicare, Medicare Advantage Plans, Prescription drug plans (Part D), Medigaps (supplemental plans), and various cost-saving programs (MSPs, Extra Help, EPIC, etc.)
Counseling. There are currently 10 libraries in Westchester that host Senior Benefits Information Centers (SBICs) on weekdays throughout the year.  During Open Enrollment, three Saturday sessions are available.  You can come to a SBIC with a complete list of current medications (name, dosage, quantity).  They will work with you to enter this information in to Medicare.gov's Plan Finder system and help you evaluate which Part D plan can give you the best coverage.  Similarly, if you want to shift from Original Medicare or a Medicare Advantage Plan (or change Medicare Advantage Plans) – this is an opportunity to do so; again, they can help you evaluate your options.  While you're there, if there are other services they think you might be interested in – from HEAP to EPIC, caregiver supports and SNAP – they'll help you get connected.
These services are fueled by the energy and commitment of volunteers with the Westchester Seniors Out Speaking program. Volunteers receive monthly training to stay on top of changes in Medicare and related benefits. They make themselves available year-round to help their peers answer benefits questions and take control of their health services. More than two-thirds of clients leave knowing about new ways to save money and improve their health insurance coverage. You can too!  Take advantage of this free program available at a library near you.
About the Westchester Library System
The mission of the Westchester Library System is to ensure that all residents have seamless access to excellent library service throughout Westchester County. The Westchester Library System serves as a center of innovation for the Westchester County library community. WLS provides model programs, affordable and easy-to-use information technology, and support services that enable libraries to continuously improve service to their communities. For more information, please visit www.westchesterlibraries.org.