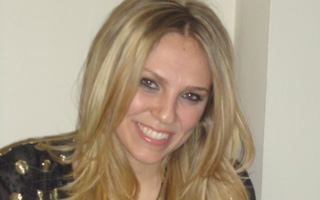 Born to a very traditional immigrant family, I was always raised to plan on getting married somewhere between my sophomore year and summer-after-senior-year of college. So when my high school boyfriend announced that he would be backpacking through South America promptly after finishing his last semester of school, my grandmother nearly had a heart attack. How could her only grandchild be cursed with a man with such a foolish desire?
Much like my grandmother, I feared what would become of my spinster self at — 21. So I decided to follow him as he lived out his dream of traveling around the world. The summer between my freshman and sophomore years, I purchased a ticket to meet him in Spain. While I worried about whether or not I could cure him of this bug they call travel, my friends would ask if I was "excited."
"Excited?" I would think to myself, "What is there to be excited about?"
"Are you kidding?" They would respond in dismay. "Spain is supposed to be one of the most romantic places in the world!"
"It is?"
In all the time that I was running around preparing myself for traveling to another country, I never once thought about where I was actually going and what I would actually experience. I never considered the people I would meet, the food I would taste or the music I would hear. I landed in Madrid with a massive backpack on my tiny frame. There I was, ready to set out on a mission that would win over my love and make him realize that what he truly wanted above all else was to marry me.
We traveled from city to city, hostel to hostel and eventually from one country to the next. By the time we had arrived in Morocco three weeks later, I had met people from all over the world. I had tasted paella – I had learned that paella existed! I had decided that I could never leave Valencia; that I was always meant to have come there and that possibly as a young woman from Rome had explained to me while I was there, I may have lived and died there in a past life.
I have been fortunate enough to travel to many countries since that first trip, but until this day one of my favorite memories is of having just arrived in the city of Fez in Morocco. It was very hot and we were very tired from having traveled first by ferry and then by bus. We walked around the town with our heavy bags on our backs looking for a hostel with two vacant beds until we came across one that let us lay our sleeping bags out on the roof for $3 a night. I was skeptical at first, of course. We climbed the steps to the roof and swung the door open to find travelers of all ages from all parts of the world sitting, standing and lying about. We found a clear spot on the roof wide enough for us to place our belongings, and as the sun began to set we rested there.
There was a man who was making and selling hot mint tea, a very popular Moroccan refreshment. He had one cup out of which he served each customer. He would hand them the hot glass with fresh mint leaves sticking to its sides, wait until they finished drinking it, wash it and then serve the next.
There was another man, from France, who told us how he'd made his way through most of Europe, before coming to Morocco, on foot. I had never before known what a "world walker" was. (They exist – look them up!) A South African couple shared some of the spiced chickpeas that they had just purchased from a street vendor, and as we talked a girl from Ireland, who could not have been more than 17 years old, sang, while somewhere in the corner a boy from Germany played his guitar.
"This," I thought to myself, "this is what I want with my life; to always be aware of just how big the world is and just how small I am."
Eleven years later, some ten countries since and still single – I've yet to get over the travel bug that bit me that night. ©
Suella Vainstein is the Host Family Coordinator for EF International, a private language school in Tarrytown, NY. If you're interested in meeting the rest of the world by hosting international students, contact Suella at 914-597-7104 or via e-mail: suella.vainstein@ef.com