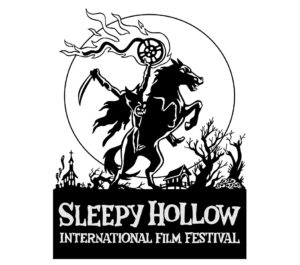 It's October. It's Sleepy Hollow. It's the setting, each year, for one of the most historically spooky Halloweens in all of the US.   
But now, in 2019, it's even more. The River Journal can exclusively announce that from October 10-13, Sleepy Hollow will be home to its very own international film festival.  
This celebration of outstanding genre cinema – meaning films with a touch of the unknown – is the brainchild of LA special events producer Taylor White and two local lads, Matt Verboys and Dale Cunningham. Friends and film-fans since second grade in Somers, Matt and Dale have long yearned to give Westchester the film celebration they felt it deserves. 
When the stars aligned in 2019, with the 200th anniversary of Washington Irving's story, the seventieth anniversary of Disney's The Legend of Sleepy Hollow, and the twentieth anniversary of Tim Burton's Sleepy Hollow all falling this year, they seized the moment. 
'It's the perfect time and place to launch such a mission,' said Matt, an independent producer and co-owner of La-La Land Records now based in LA, 'Sleepy Hollow is the very cradle of the American supernatural.' 
Plans include premiere feature films and groundbreaking new films in competition, to be screened alongside retrospectives, live events and panels. Special lifetime and individual achievement honors will be bestowed upon artists whose work recalls the spirit of Irving's creativity. Venues will include the historic – and spooky – Tarrytown Music Hall, the Warner Library and others. 
Village Administrator Anthony Giaccio sees the event as a special complement to the community's Halloween season, "Sleepy Hollow is excited to welcome the Sleepy Hollow International Film Festival here next fall." 
While genre festivals take place regularly across the country, Dale – a White Plains-based writer – is especially excited that this festival will offer more than just a focus for movie watching and discussion. 'Visitors will be able to visit the Old Dutch Church and the cemetery. That's part of the thrill, experiencing the place that, as Washington Irving said, "Holds a spell over the minds of the good people, causing them to walk in continual reverie."' 
The festival's official website, www.sleepyhollowfilmfest.com, will launch and begin accepting film submissions later this month. 
For regular festival news, updates and exclusive sponsorship information, keep up with the River Journal and RiverJournalOnline.com, the festival's Official Local Media Partner.