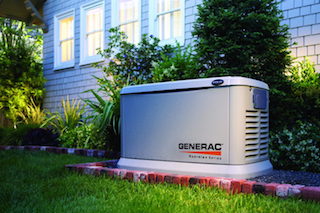 In the coming months we can anticipate some storms, nor'easters, possible hurricanes and power outages.
Although state, county, local and Con Ed government officials are trying to come up with ways to improve responses after trees come down and neighborhoods are left without power, it's impossible to immediately get everyone's power back up after a major storm and hurricane–if hundreds of thousands of people are out of power and electricity.
Some people will always be out of power for days during the restoration process. This is why the residents are looking into various generator options, residential or commercial ones. One option is to have a Propane Commercial Generator Installation.
I recently sent questionnaires to residents who purchased generators asking for their feedback and what kind of generators they have or what they're looking to purchase. Some people responded and authorized me to share their responses with residents interested in exploring generator purchases. If you would like to receive a copy of the survey results and learn of the experiences some of your neighbors have had with generators, you can email me at pfeiner@greenburghny.com. You can also visit sites like https://barnettelectrical.com/electrical/generator-installation/ to know more about getting whole home generator installations.