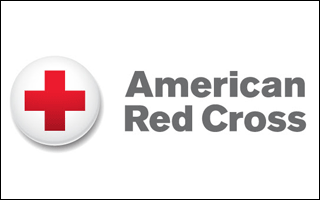 The American Red Cross urges eligible donors to help offset a seasonal decline in donations and prevent a shortage this summer by giving blood.
During June, July and August, there are about two fewer donors than needed at each Red Cross blood drive. This can add up to more than 100,000 fewer donations during the summer. Many schools that host blood drives are out of session, and vacation schedules can make regular donors less available – both contributing to the seasonal decline. Donors of all blood types – especially those with types AB, O negative, A negative and B negative – are needed to help ensure blood products are available to hospital patients this summer. Type AB donors have the universal plasma type, which can be given to patients of all blood types. Plasma helps maintain blood pressure and supplies critical proteins for clotting immunity. It is often needed for burn, trauma and cancer patients.
To make an appointment to give blood, download the Red Cross Blood Donor App, visit
redcrossblood.org
or call 1-800-RED CROSS (1-800-733-2767).
Upcoming blood donation opportunities in Westchester
Mamaroneck
7/29/2015: 3 p.m. – 8 p.m., Columbia Engine and Hose Company 2, 601 N Barry Ave
Mount Kisco
7/21/2015: 12 p.m. – 5 p.m., Mount Kisco Public Library, 100 East Main Street
7/25/2015: 10 a.m. – 3 p.m., Suburban Propane, 25 Kensico Drive
New Rochelle
7/17/2015: 2 p.m. – 7 p.m., New Rochelle Public Library, One Library Plaza, Lawton Street
Yonkers
7/23/2015: 2 p.m. – 7 p.m., Outback Steakhouse, 1701 Central Park Ave
How to donate blood
Simply download the American Red Cross Blood Donor App, visit redcrossblood.org or call 1-800-RED CROSS (1-800-733-2767) to make an appointment or for more information. All blood types are needed to ensure a reliable supply for patients. A blood donor card or driver's license or two other forms of identification are required at check-in. Individuals who are 17 years of age (16 with parental consent in some states), weigh at least 110 pounds and are in generally good health may be eligible to donate blood. High school students and other donors 18 years of age and younger also have to meet certain height and weight requirements.