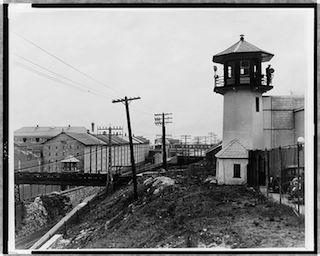 Historic Hudson River Towns, the lead agency on the development of a prison museum and educational center at Sing Sing Correctional Facility here, announced today that the project is moving forward with the hiring of three prominent museum consulting firms.
Public historian Brent D. Glass, director emeritus of the Smithsonian's National Museum of American History, has been serving as consulting advisor to the Sing Sing Prison Museum project since September, 2015. His new book, 50 Great American Places: Essential Historic Sites Across the U.S., includes a foreward by historian and author David McCullough.
www.brentdglass.com
Lord Cultural Resources, a global professional practice dedicated to creating cultural capital worldwide, has been engaged to develop a detailed plan for the visitor experience at the museum.  At the same time, the team will work on creating essential community partnerships and developing a business plan.  Their report will provide the framework for collecting artifacts, designing exhibitions and visitor services, and raising funds for the museum.
The firm has completed over 2,200 museum-planning assignments worldwide, in 56 countries on 6 continents. They are known for their work on such high profile projects as the National September 11th Memorial and Museum, the National Civil Rights Museum and the Governor's Island National Monument. They recently published The Manual of Museum Planning. www.lord.ca.
Gail Lord, Lord Cultural Resource's co-founder and president, said "We regard the proposed museum at Sing Sing Correctional Facility as a unique opportunity to bring two hundred years of institutional history to bear on today's national conversation on the sensitive subject of criminal justice.  We are honored to have been hired to assist with this important task."
Jan Hird Pokorny Associates, Inc. a full-service architecture firm with a strong focus in historic preservation work, has been hired to assess the present condition and structural needs of the Sing Sing 1936 Power House, where the museum will be located, as well as the 1825 Cell  Block.  The firm's preservation projects involve many significant landmark buildings, including Olana State Historic Site in Hudson, Locust Grove in Poughkeepsie and the Brooklyn Historical Society. www.jhpokorny.com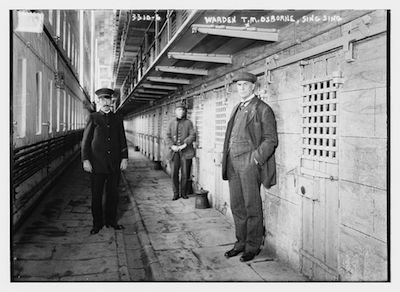 All three consulting firms were selected after a competitive national search conducted by HHRT.  "Sing Sing is known around the world," said Philip Zegarelli, chairman of the group.  "The team we have assembled is going to make it possible for thousands of visitors to come "Up the River" to learn about this fascinating piece of American history on the Hudson."
Initial funding for the project has come from a $250,000 grant from New York State Empire State Development through the Mid-Hudson Regional Economic Development Council that identified the proposed museum as a transformative priority project for the Hudson Valley.
NYS Senator David Carlucci obtained a $100,000 grant from the Economic Development Assistance Program of the Dormitory Authority State of New York (DASNY) and NYS Assemblywoman Sandy Galef secured $1 million from DASNY's Strategic Investment Program for the actual preservation work to be done on the two buildings.
Historic Hudson River Towns, Inc., is a consortium of municipalities located on the banks of New York's Hudson River, organized under an Inter-municipal Agreement (IMA) with 501(c) 3 not-for-profit, tax-exempt status. Organized in 1994 and expanded in 2008, HHRT's mission is to stimulate economic development through tourism for its member communities.