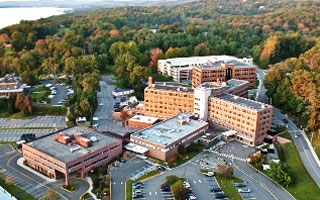 The effects of sports-related injury and illness will be the lesson of the day on Friday, January 15, 2016, at Phelps Memorial Hospital Center's Sports Medicine and Trauma Conference.
Phelps physicians, including neurologists, orthopedists and cardiologists, will present the latest information on identifying and managing sports-related injuries and medical conditions at this free day-long conference, which will be held from 9:00 am to 4:30 pm at GE's John F. Welch Leadership Development Center at Crotonville, 1 Shady Lane Farm Road, Ossining.
Injury or illness due to sports activities range from a day of discomfort to life-long impairment. Prompt recognition and treatment are essential to maintaining the health of an athlete.  Topics will include collapse and sudden death of athletes, sports injury in the upper and lower extremities, diagnosis and management of cartilage injuries in the knee, the heart of the female athlete and spinal trauma, all of which will be treated by sports medicine specialist.
The conference, sponsored by Phelps' Department of Emergency Life Support Services and hosted by GE, will be of particular interest to EMTs, paramedics, athletic and personal trainers, coaches and school health professionals. Physicians and parents of athletes are also welcome.  A light breakfast and lunch will be provided. There is no charge to attend, but pre-registration is required by contacting AnnMarie Savino at 914-366-3577 or by email atcee@pmhc.us.  When registering, please include registrants' contact information.