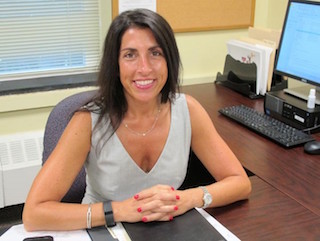 Allyson Miller of Verona, New Jersey, has joined Phelps Hospital as Director of Marketing/ Communications, bringing more than 20 years of healthcare marketing and business development experience to Phelps.  In her new position, Miller will develop and oversee all marketing, advertising, public relations and revenue generation strategies and programs for the hospital and for Phelps Medical Associates.
In addition to building the Phelps brand, she will work closely with the Northwell Health marketing team to promote the system brand in the region.
Most recently, Miller served as Vice President of Business Development at St. Barnabas Hospital Health System, a 461-bed acute care community hospital and Level 1 Trauma Center in the Bronx.  She was responsible for the development and operations of the Community Physician Referral Office which realized a 54% growth in revenue during her tenure. She also developed and implemented an urgent care strategy, specialty practice strategies, a women and children's strategy, as well as partnerships with community-based organizations, all of which increased revenues and brand awareness.
Prior to her tenure at St. Barnabas, Miller served as Vice President of Marketing and Business Development at CarePoint Health, a for-profit health care system in Hudson County, New Jersey, that included three acute care hospitals, a nonprofit foundation, a Medicare Advantage insurance plan, and a medical group. She previously served as Director of Sales at Franklin and Seidelmann, Inc., a national teleradiology provider in Cleveland, Ohio. She holds a bachelor's degree in communications from Ramapo College.
Miller succeeds Mary Sernatinger, who has served as Director of Marketing/ Communications at Phelps for the past 17 years and who will continue working on a part-time basis as Senior Marketing Coordinator.