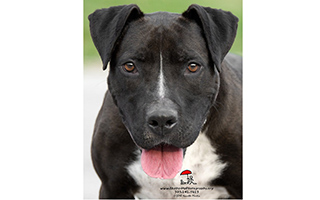 I had always wanted a dog. Having grown up in a feline-filled household, dogs made their way into every drawing I made in elementary school and occupied the number one spot on every Christmas list. As much as I wished for a dog as an adult, my busy career made the logistics of getting a one difficult. So, when I moved from Sleepy Hollow to Tarrytown and realized that there was an animal shelter just down the road, I saw a brilliant opportunity: I could finally enjoy canine company and make a difference.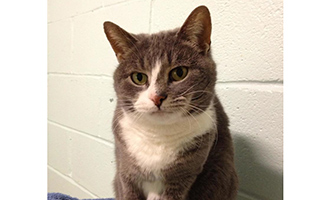 At right, Rosie
Enter Pets Alive Westchester, a no-kill, non-profit 501 c3 organization, operating solely on donations. In 2010, Pets Alive inherited over 1,000 Legacy Animals from the struggling Elmsford shelter – all of whom had been poorly socialized with other animals and were fearful of human beings. Cats had been kept in small carriers stacked one on top of the other in very shaky, feline high-rises. Fights were commonplace among the dogs, many of whom shared tight enclosures.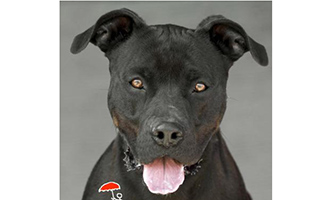 In the process of finding homes for these animals, Pets Alive Westchester transformed the shelter into a sanctuary. Reducing the population meant better living conditions for the remaining animals; a dog had a run to himself or was paired with a buddy. Dedicated staff and volunteers provided daily walks for dogs, some of whom had never left their kennels before. A colorful cat room filled with scratching posts and toys was created for the sanctuary's felines. Beautiful, custom-made hutches were built for the rabbits.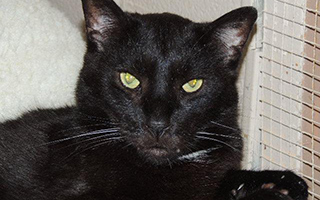 In addition to providing a home to the Legacy Animals, Pets Alive (which has branches in Middletown and Puerto Rico) also rescues dogs from high-kill shelters and hoarding situations in the Southern United States. Volunteers and staff spend hours driving to airports to pick up rescues and everyone makes it his job to get to know each new resident. Additionally, they rescue locally from NYCACC.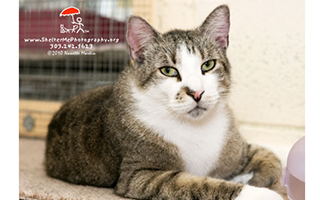 It was the Legacy dogs who won my heart. Some, like Johnny, were afraid of people and cowered in the back of his enclosure when I came near him. Others, like Bear, enjoyed a (very) strenuous game of tug of war with a leash before trotting into the yard. Mega still bore scars where he had gnawed at his knuckles during the 6 years he had not left his enclosure. Some of them were very strong. Kane, a black Labrador-American Staffordshire-Terrier, summoned me to join him for a stroll one day. Imagine an airborne Mary Poppins tethered to a galloping black ball of fur, and you might get the idea of our first walk. Kane had been at the shelter for over 5 years. He always pulled me to the treat station so I began to feed him a half a can of dog food before our walks. He learned to sit before eating. Another volunteer kindly recommended walking him with a harness instead of a leash. He stopped pulling so much. One hot day, he got out of a kiddy pool, shook himself off, and sat in my lap. Two things happened: I got wet and I didn't care. It was love.
Then one day, the roof (almost) caved in. An engineer had recently examined cracks in the shelter and recommended that the building be evacuated. On March 14, it was condemned by the city. Pets Alive lost the use of their facility for an extended period of time and it may need to be demolished. The community rushed in to help; people from Westchester and beyond assisted in the evacuation and organizations like Northwind Kennels, Pets Alive Middletown, Mid-Hudson Animal Aid, as well as Kibbles and Bits in the Bronx, provided homes to countless animals. Fifteen dogs were adopted and twenty-two were fostered. Eleven cats were adopted and three were fostered. All five bunnies were fostered.
At present, surveyors and engineers are evaluating the property to determine where they will do soil testing in order to reveal the exact causes for the building's structural issues. It will take about two weeks before Pets Alive can determine whether they will rebuild or have to look for another site. One thing is certain: not one Pets Alive staff member or volunteer is willing to walk away.
If you would like to help them meet their great financial needs, please visit petsalivewest.org as phone lines are not functioning. There are currently forty dogs and forty-five cats waiting to be fostered or adopted. If you are thinking of adopting a pet, please consider their wonderful animals. Mega and Bear were adopted. Johnny and Kane are still waiting for homes.