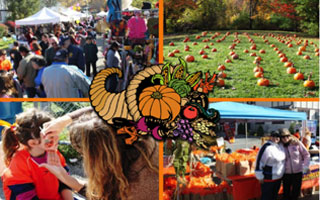 Enveloping Sound of 515 North State Rd in Briarcliff Manor is thrilled to be partnering with The Ossining Chamber of Commerce for its 3rd Annual Harvest Festival this Saturday, October 27th (rain date: Oct. 28th).
Not only will it be a fun filled day where we can display some of our unique solutions for distributing music, but it will also kick off the beginning of the "Shop Local Week" program; where along with other vendors from Ossining, Croton-on-Hudson, and Briarcliff Manor offering various specials, we have donated a set of Paradigm Shift In-Ear Headphones as one of the raffle prizes.
So come join us Saturday October 27th, on Blue Lantern Road and North State Road in Briarcliff Manor from 10:00 am to 4:00 pm.