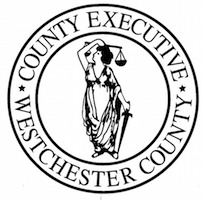 Talent, accessibility and quality of life propel growth.
Westchester County has a new tool in its ongoing efforts to promote economic growth in the county – a glossy, 56-page magazine-style guide detailing the many advantages of doing business in the county.  The guide, entitled "Why Westchester," touts the county's talent, value, accessibility, quality of life and business resources, and also includes statistics and information on key industry sectors such as biotech, finance and real estate. The guides were designed with commercial brokers and business organizations in mind, and trade shows such as the New York City Real Estate Expo in September. But the guide also contains a wealth of information for residents who want to keep up with real estate, transportation and demographic trends in the county.
"This new guide captures Westchester's many distinct advantages," said Westchester County Executive Robert P. Astorino. "Government can't create private sector jobs but it can provide a pro-growth environment by keeping taxes and spending low, using the tools at its disposal like Industrial Development Agency incentives and getting the word out that Westchester is open for business."
Since Astorino took office in 2010, nearly 40,000 new private sector jobs have been created and companies, such as Pepsi, IBM, Xylem and Regeneron, have recommitted to the county, reinvesting billions of dollars in expansion and new jobs.
The guide was developed by the Business Council of Westchester in collaboration with Today Media and the Westchester County Office of Economic Development.  Advertising sales paid for the production and there is no cost to county taxpayers.
An online version of the guide is available at:  Westchestersmart.com/guide