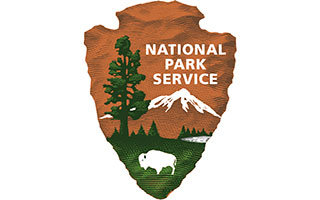 A new National Park Service (NPS) report shows that 10,986,813 visitors to national parks in New York spent $374.6 million and supported 4,042 jobs in the state in 2013. "The national parks of New York attract visitors from across the country and around the world," said Northeast Regional Director, Mike Caldwell. "Whether they are out for an afternoon, a school field trip, or a family vacation, visitors come to have a great experience, and end up spending a little money along the way. 
This new report shows that national park tourism is a significant driver in the national economy – returning $10 for every $1 invested in the National Park Service – and a big factor in our state's economy as well, a result we can all support."
The national parks in New York are African Burial Ground National Monument, Castle Clinton National Monument, Eleanor Roosevelt National Historic Site, Federal Hall National Memorial, Fire Island National Seashore, Fort Stanwix National Monument, Gateway National Recreation Area, General Grant National Memorial, Governors Island National Monument, Hamilton Grange National Memorial, Home of Franklin D. Roosevelt National Historic Site, Martin Van Buren National Historic Site, Sagamore Hill National Historic Site, Saint Paul's Church National Historic Site, Saratoga National Historical Park, Statue of Liberty National Monument, Theodore Roosevelt Birthplace National Historic Site, Theodore Roosevelt Inaugural National Historic Site, Upper Delaware National Scenic And Recreational River, Vanderbilt Mansion National Historic Site, and Women's Rights National Historical Park.
The peer-reviewed visitor spending analysis was conducted by U.S. Geological Survey economists Catherine Cullinane Thomas and Christopher Huber and Lynne Koontz for the National Park Service.  The report shows $14.6 billion of direct spending by 273.6 million park visitors in communities within 60 miles of a national park. This spending supported more than 237,000 jobs nationally, with more than 197,000 jobs found in these gateway communities, and had a cumulative benefit to the U.S. economy of $26.5 billion.
The 2013 economic figures are somewhat lower than the 2012 results. The 16-day government shutdown in October 2013 accounted for most of the decline in park visitation. The authors also cited inflation adjustments for differences between visitation and visitor spending, jobs supported and overall effect on the U.S. economy.
According to the 2013 economic analysis, most visitor spending was for lodging (30.3 percent) followed by food and beverages (27.3 percent), gas and oil (12.1 percent), admissions and fees (10.3 percent) and souvenirs and other expenses (10 percent).
The largest jobs categories supported by visitor spending were restaurants and bars (50,000 jobs) and lodging (38,000 jobs).
To download the report visit http://www.nature.nps.gov/socialscience/economics.cfm.
The report includes information for visitor spending by park and by state.
To learn more about national parks in New York and how the National Park Service works with New York communities to help preserve local history, conserve the environment, and provide outdoor recreation, go to www.nps.gov/NEW YORK or www.nps.gov
About the National Park Service.
More than 20,000 National Park Service employees care for America's 401 national parks and work with communities across the nation to help preserve local history and create close-to-home recreational opportunities. Visit us at www.nps.gov on Facebook www.facebook.com/nationalparkservice, Twitter www.twitter.com/natlparkservice, and YouTube www.youtube.com/nationalparkservice.