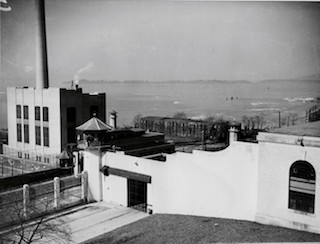 The Sing Sing Prison Museum (SSPM) has selected seven outstanding architectural firms to compete for the role of Principal Design Firm, it was announced today.  The chosen firms have created and worked on some of the nation's leading museums, including the Smithsonian National Museum of African American History & Culture in Washington, D.C., the 9/11 Memorial & Museum and the Tenement Museum, both in New York City.
"I am impressed with the quality of the finalists," said Bob Elliott, chairman of the Museum's board of directors.  "It will be a difficult decision to select just one firm but I am confident that the selection committee will choose the team that best reflects our goals."
Twenty-one firms responded to a Request for Qualifications (RFQ). From those, seven finalists have been named: Ennead Architects (NYC); Francois de Menil Architect/Cooper Robertson Team (NYC); Marvel Architects (NYC); MASS Design Group (Boston); Murphy Burnham Buttrick Architects (NYC); Perkins + Will (Raleigh, NC); and Selldorf Architects (NYC).
"The caliber of these finalists demonstrates the world-class potential of the Sing Sing Prison Museum," said Brent D. Glass, Senior Advisor on the project who announced the selection. "These firms met specific criteria, including current and recent work on large-scale adaptive re-use projects and on their understanding of the unique goals of the Museum.  They included outstanding exhibition designers and landscape architects who will work as team members. In addition, several firms complemented their core teams with specialists on criminal justice history and contemporary issues."
All seven firms selected showed a clear understanding of the Museum's mission and potential. The firms echoed the importance of the project in improving the relationship between people involved in the criminal justice system, educating the public, and shedding new and necessary light on the current issues within our criminal justice system.
The seven finalists have now received a Request for Proposals (RFP). Each firm sent a team to Ossining in late August for an orientation meeting and a tour of the Powerhouse and Cellblock buildings.  Their proposals are due October 1, followed by interviews with the Selection Committee, which will recommend one firm to the SSPM Board of Directors. The Museum will enter into a contract with the winning Principal Design Firm by mid-November.
To learn more about the project, go to www.singsingprisonmuseum.org.