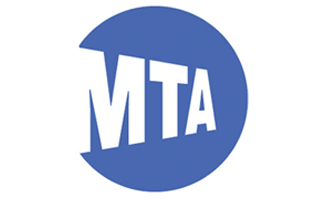 The MTA Transportation Reinvention Commission is soliciting ideas on how to improve New York's transportation system for the coming century from the general public as well as invited experts at meetings of the Transportation Reinvention Commission scheduled for next week.
The Commission was established last month at the recommendation of Governor Andrew M. Cuomo to study the region's mass transit system in light of challenges expected over the coming decades, such as changing demographics, increased rider expectations and the growing threat posed by climate change.
The Commission, composed of 24 experts with a wide range of perspectives on transportation, planning, finance and transit advocacy, has been asked to consider investments the MTA should make in order to operate and maintain the existing system, meet and exceed customers' expectations and spur the continued growth of New York's economy in the face of these challenges. Recommendations will be provided prior to the September submission of MTA's proposed 2015-2019 Capital Program.
The Commission welcomes public input on any or all of the following questions:
What challenges do you think the MTA needs to focus on as it develops its capital plans over the next century?
Climate change (rising sea level, increasing temperatures, increasing precipitation, and increased frequency of major weather events)
Population growth, ridership increases, land use changes, and demographic changes
Institutional, inter-governmental and jurisdictional barriers
Keeping pace with rapidly changing technology and implementing technology in an aging system
Energy efficiency
What innovative investments do you think the MTA needs to make to
Maintain its system
Meet and exceed customer needs
Spur the economy
Do you have any recommendations on how to finance these investments?
Do you have any recommendations for how MTA can implement these investments better, faster and more cheaply?
The general public is invited to register online at http://www.mta.info/mta-transportation-reinvention-commission-public-input-online-registration prior to the meetings to provide ideas in person and will have three minutes to speak. For those who would like to provide written comments, they may do so online at http://www.mta.info/mta-transportation-reinvention-commission-online-comments,via Facebook at https://www.facebook.com/TransportationReinvention and via Twitter at https://twitter.com/ReinventTranspo (Twitter handle is @ReinventTranspo).
Upcoming meeting dates and times are as follows:
Tuesday, July 15 from 5:30 to 8:30 p.m.
Wednesday, July 16 from 5:30 p.m. to 8:30 p.m.
Thursday, July 17 from 12:00 p.m. to 1:00 p.m.
The Commission invited a wide range of organizations to speak at next week's public sessions on areas of their expertise. The public is also invited to attend these meetings at the following dates and times:
Tuesday, July 15 from 1:00 p.m. to 4:00 p.m.
Wednesday, July 16 from 9:00 a.m. to 12:00 p.m.
Thursday, July 17 from 9:00 a.m. to 11:00 a.m.
All meetings will be held at MTA Headquarters, 347 Madison Avenue, 5th floor board room. A sign language interpreter will be present.
Live webcasts of the meetings will also be available at http://web.mta.info/mta/webcasts/ for those who cannot attend.