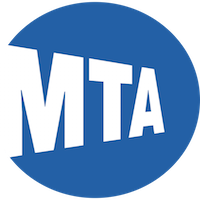 The Metropolitan Transportation Authority (MTA) today announced that ridership increased significantly on the Long Island Rail Road and Metro-North Railroad in 2015, giving a significant boost to the economic health of the regions they serve.  Metro-North reported all-time record ridership of 86.1 million customers, an increase of 1.6% over 2014, while the Long Island Rail Road remained the busiest regional railroad in the nation, carrying 87.6 million customers, a 2.1% increase over the prior year and the railroad's highest total since 1949.
"When ridership set records back in 2008, many said it was because of high gasoline prices, and that certainly is one factor," said MTA Chairman and CEO Thomas F. Prendergast. "But gas prices have sunk to low levels and the trend is continuing. We are seeing the confluence a strengthening regional economy, healthier downtowns around the region, a new generation of millennials who values public transportation, and greater productivity on board our trains through the proliferation of smartphones, tablets and laptops. Customers are also responding to improvements we have made, including more frequent trains, improving on-time performance, a fleet of modern new electric cars, expanding availability of real-time information, and more channels for customer communication."
Metro-North ridership is positioned for even further growth in the years ahead because of investments included in the MTA's 2015-19 Capital Program, funded through a record contribution from the State of New York made by Governor Andrew M. Cuomo. The program will fund the construction of four new Metro-North stations in the Bronx and the expansion of Metro-North's New Haven Line to Penn Station, a major expansion of the LIRR's Main Line between Floral Park and Hicksville, enabling significant reverse commuting to Long Island for the first time, and the construction of new LIRR stations in Queens, in Elmhurst and Sunnyside.
The LIRR's growth was fueled in equal parts by commuters, who increased 2.1% to 50.4 million customers, an increase of 1.04 million riders, and non-commuters, who increased 2.0% to 37.3 million customers in 2015, an increase of 734,000 riders.
"We're pleased by the growth, but we're more pleased be able to provide the best service we can provide and to be a valuable, useful service to more people," said LIRR President Patrick Nowakowski. "Looking toward the future, we're pleased that we're poised to increase our value to the region further, and grow ridership accordingly, through increased reverse-peak service that would result years down the road from the Main Line Expansion program that Governor Cuomo announced this month."
Continuing previous trends, Metro-North's non-commutation ridership increased faster than its commuters. In 2015, Metro-North non-commutation increased 2.3%, while commutation increased 1.0%.  Metro-North broke ridership records on all three of its main lines east of the Hudson River; the prior records had been set in 2008 on the Harlem Line and last year on the New Haven Line and Hudson Line.
"We spent 2015 working hard to improve Metro-North's safety record, to restore confidence in Metro-North's safety culture, and to rebuild our tracks," said Metro-North President Joseph Giulietti. "We're delighted to see the increase in ridership because we think it indicates that our attention to safety and improved reliability are encouraging more customers to ride the train."
Ridership west of the Hudson River increased at a faster rate than east of it. On the Port Jervis Line and New York State portion of the Pascack Valley Line, Metro-North expects 2015 ridership will have increased 4.9% over last year, to a combined total of 1.8 million customers. The volume of customers carried on the two lines is just 300,000 shy of the all-time record set in 2008.  The Port Jervis Line and Pascack Valley Line are operated by NJ TRANSIT under contract to Metro-North.
Ridership on the three connecting services operated under contract to Metro-North also increased, by 3.8%, to 556,000.  Ridership on the Haverstraw-Ossining Ferry rose 7.1%, while ridership on the Newburgh-Beacon Ferry declined by 3.8%. Ridership on the Hudson Rail Link, a bus service in the Bronx that connects to the Spuyten Duyvil and Riverdale Stations, rose 4.2%. The ferries are operated by New York Waterway. The Hudson Rail Link bus is operated by Atlantic Hudson, Inc.
The most up-to-date information on MTA service status is always available at www.mta.info. For immediate notice of service changes, sign up for email or text alerts at www.mymtaalerts.com. For weekend subway service changes, visit www.mta.info/weekender.