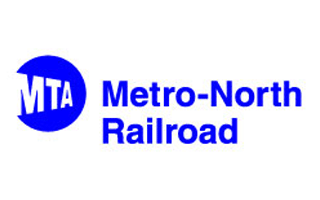 MTA Chairman & CEO Thomas Prendergast and Metro-North President Joseph Giulietti are working today in collaboration with the National Transportation Safety Board on its investigation regarding last evening's collision between a passenger train and SUV near Valhalla Station. MTA Metro-North Railroad is accompanying the NTSB with its initial on-site investigation of the incident.  MTA Chairman and CEO Thomas F. Prendergast said: "The entire MTA family's thoughts are with the relatives and loved ones of the victims of last night's tragedy. We are tremendously saddened by this tragic accident, and our thoughts and prayers go out to all of them.
We also thank the first responders who assisted with safely removing the passengers from the trains and transporting those who were injured to area hospitals. And we extend our gratitude to the American Red Cross, local hospitals and communities who have provided care and assistance during this difficult time, and Town of Mount Pleasant Supervisor Carl Fulgenzi for making Town Hall available."
Metro-North Railroad President Joseph Giulietti said: "We want Metro-North's customers to know that they can remain confident that their safety, and the safety of our employees, is always the first priority in everything we do. We will work closely with the NTSB and local officials to determine the exact cause of this tragedy, and work to ensure such incidents are not repeated."
For people who had loved ones who may have been affected by the accident, Metro-North has established a family assistance center at the Office of the Westchester County Medical Examiner, 10 Dana Road, Valhalla.  Information also is available at 1-800-METRO-INFO (800-638-7646).
Metro-North train service will remain suspended between Pleasantville and North White Plains until further notice due to this incident. Limited bus/train service for Upper Harlem Line customers is available on the website at www.mta.info. As the NTSB announced this morning, the train will remain until the NTSB completes the on-site investigation and the train will then be removed.  At that time Metro-North will make repairs and regular service through this area will resume.
As more information becomes available we will notify customers as soon as possible. Please continue to monitor www.mta.info and local media for regular updates.
TO CONTACT THE MTA PRESS OFFICE: During normal business hours, call 212-878-7440. After hours and on weekends, for subway, bus, bridge and tunnel information, call 646-370-0391; for commuter railroad information, call 646-370-0394.