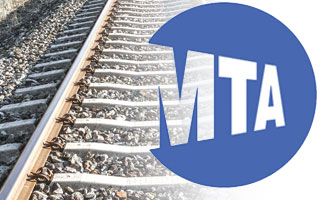 The Metropolitan Transportation Authority (MTA) today announced that as a result of work completed in March 2014 in response to the Federal Railroad Administration's Emergency Order 29, MTA Long Island Rail Road and MTA Metro-North Railroad are already in compliance with the recommendations made today to all U.S. passenger railroads by the Federal Railroad Administration in its Safety Advisory 2015-03.
"Safety is the MTA's top priority," said MTA Chairman and CEO Thomas F. Prendergast.  "We acted quickly and decisively in to shore up a potential safety hazard as soon as it was identified by the Federal Railroad Administration."
The safety advisory issued today recommends that all United States passenger railroads "identify locations where there is a reduction of more than 20 mph from the approach speed to a curve or bridge and the maximum authorized operating speed for passenger trains at that curve or bridge," and "Automatic Train Control (ATC) systems (if in use) to ensure compliance with speed limits."
Under the enhancements to signal systems, a train that was traveling too quickly into a curve where a speed reduction of 20 miles per hour or more is required would automatically slow itself to the required speed in the event that the train's engineer failed to do so.
The federal agency's recommendation mirrors a requirement it issued in December 2013 to Metro-North Railroad, which the MTA also applied to the Long Island Rail Road. As a result, the LIRR completed modifications to its signal system by March 2014 to create automatic civil speed enforcement at seven locations: Hicksville on the Ronkonkoma Branch; Hicksville on the Port Jefferson Branch; Syosset; three separate locations between Hicksville and Huntington on the Port Jefferson Branch; and the Hall Interlocking east of Jamaica.  And Metro-North did the same at Bridgeport, Port Chester, Spuyten Duyvil, White Plains and Yonkers.