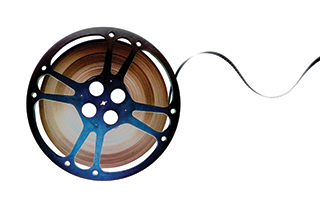 Mercy College presents the 15th Annual International Film Festival, April 8 – 11, 2014 at 6:30 p.m. in the Lecture Hall, Main Hall, Mercy College, Dobbs Ferry Campus. The festival, presented by the School of Liberal Arts, will feature four award-winning films from around the world.  Each film will be introduced by expert guest speakers followed by stimulating discussion. 
This year's theme, "Exchange Value," features films from France, Italy, Spain and China that explore the many definitions of value and worth in intercultural and interpersonal interactions.
•    Tuesday, April 8 – Farewell, a Cold War Spy Thriller based on actual events.
•    Wednesday, April 9 – Shun-Li and the Poet, explores the tensions that result from a connection between an Italian man and an exploited Chinese immigrant.  
•    Thursday, April 10 -Oscar-nominated animated film, Chico & Rita, tells the story of two jazz musicians against the backdrops of Havana, New York City, Las Vegas, Hollywood, and Paris in the 1940s and '50s.
•    Friday, April 11 – The Festival concludes with Empire of Silver, a Chinese film that follows a wealthy banking clan and its fortunes during the economic and political turmoil of the Boxer Rebellion.
The event is free and open to the public.
For more information: www.mercy.edu or call 877-MERCY-GO
About Mercy College
Founded in 1950, Mercy College is a private, not-for-profit higher education institution that offers more than 90 undergraduate and graduate programs within five prestigious schools: Business, Education, Health and Natural Sciences,
Liberal Arts and Social and Behavioral Sciences. Mercy College offers an engaging and personalized learning experience that includes the College's revolutionary Personalized Achievement Contract (PACT) program. The Mercy College PACT is the first program of its kind and now serves as a nationally recognized model for mentoring.