Experiencing cabin fever? Get out and make the most of winter by seeking adventure right in the heart of Westchester County. Visitors can enjoy a variety of indoor and outdoor activities,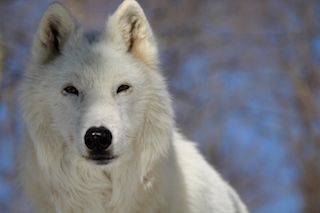 all while enjoying hotels and restaurants that provide a variety of offers for a memorable winter getaway.
"Winter time in Westchester means a day full of outdoor experiences followed by warm meals at our award-winning restaurants and cozy evenings in our comfortable hotels," said County Executive Robert P. Astorino. "Take a break from the everyday hustle and bustle and 'Meet Me' for winter in Westchester."
Upcoming activities and events are highlighted below:
Outdoor Adventure
This winter, the Arctic Fest: Wings and Wolves event is not to be missed at the Wolf Conservation Center on Sunday, February 7. Winter offers families a unique opportunity to visit wolves during their favorite time of year. Master falconer, Brian Bradley of Skyhunters in Flight, will present the feathered ambassadors that call the high arctic home and will do a flight demonstration.  Guests will also visit resident arctic gray wolf Atka and the Center's other ambassador wolves, critically endangered red wolves and Mexican gray wolves. For $20 per person, guests will enjoy this presentation and hot beverages in the Center's woodstove-heated classroom. Space is limited and pre-registration is required. Visit http://nywolf.org/?option=com_civicrm&task=civicrm/event/info&reset=1&id=381.
Don't miss Teatown's River EagleFest at Croton Point Park on Saturday, February 6. Winter is the time of year when bald eagles return to the Hudson Valley in large numbers. The eagles tend to congregate while crossing the Croton River on Rte. 9A. Join Teatown's 12th celebration. Amazing live raptor shows will be held throughout the day.  Additional activities range from guided and independent eagle viewing, bus tours, storytelling, a tent with children's programs and activities, bird walks and displays from 30 area organizations. Entertaining and educational shows take place all day under heated tents and food for purchase will be provided by the Wobble Café. Parking is free at the park. For more information and to purchase a discounted general admission ticket, visit www.teatown.org.
Wait for the snow and round up the entire family for cross country skiing, sledding, skating and ice fishing (weather permitting) at various locations throughout the county. Take a challenging ride through wooded areas or acres of open space; the options are endless. Blue Mountain Reservation in Peekskill provides plenty of open areas with marked trails for cross country skiing, as well as ice skating and ice fishing. Take a trip with the family toLasdon Park & Arboretum in Somers for a try at sledding. Westchester's lakes and ponds provide ideal space for scenic outdoor ice skating and the county's parks provide breathtaking views for other outdoor sports. For a complete list of locations for outdoor sports, visithttp://parks.westchestergov.com/activities/skiing-and-skating.
This Valentine's Day, explore hidden gems and well-known landmarks from the air with Wings Air's scenic helicopter tours departing from Westchester County Airport. The Couple's Private Helicopter Tour of Westchester and New York City is not to be missed. Enjoy a 30-minute adventure in the air for $500 per couple with this special. Helicopters seat 2-6 passengers and are available seven days a week, weather permitting. Visitors feeling extra adventurous can try piloting their own helicopter under the supervision of a certified flight instructor. If you love to go hunting, here are the best spotting scope under 300 that you may want to check out.
For more information, visit wingsair.net  or call (914) 202-3440.
Bring the Fun Indoors
Flying fun can be found indoors, too. iFLY Westchester in Yonkers is where the dream of flight becomes a reality.  Visitors can experience the feeling of freefall as they float on a smooth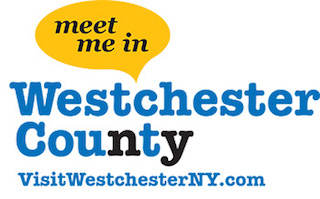 cushion of air with indoor skydiving. There's no parachute, no jumping, and nothing attaching them to planet Earth. It's just them flying in the air. Super fun, super safe and super cool for the entire family – whether you're three years old or 103 years old. iFLY Westchester is located at 849 Ridge Hill Boulevard. For more information, visit https://www.iflyworld.com/westchester.
President's Day Weekend 2016 marks the 41st annual appearance of the Royal Hanneford Circus at the Westchester County Center.  Taking place on Saturday through Monday, February 13-15, the event will include all the excitement and fun of a traditional three-ring circus. This show features circus favorites old and new. Enjoy thrilling aerial artistry, daredevils, Grandma the Clown, the Hanneford elephants and tigers, thrill riders, rare white camels, Cuzin Grumpy's Pork Chop Revue, Costume Magic and more. For more information, visit http://www.countycenter.biz/event_CIRCUS.html.
For more than two decades, Gin Blossoms have defined the sound of jangle pop. And, they will bring their sounds to Westchester County for Valentine's Day on Sunday, February 14 at Paramount Hudson Valley in Peekskill. From their late '80s start as Arizona's top indie rock outfit, the Tempe-based combo had drawn critical applause and massive popular success for their trademark brand of chiming guitars, introspective lyricism, and irresistible melodies, including their Grammy-nominated song "As Long As it Matters." For more information and to buy tickets, visit http://paramounthudsonvalley.com/events/gin-blossoms.
Stay & Play
With chilly temperatures, visitors may want to enjoy their getaway indoors. The Renaissance Westchester Hotel is offering a special offer for couples who are looking for a retreat from their busy everyday lives. The Couples Getaway in the wooded hills of this hotel property starts at $159 and features Deluxe overnight accommodations for two, a breakfast buffet for two in their Hive Living Room + Bar, champagne and truffles delivered to the room upon arrival, complimentary turndown service and late check-out (if available). The Renaissance Westchester Hotel is nestled on 30 acres of scenic countryside located at 80 West Red Oak Lane in West Harrison. For more information, visit http://www.marriott.com/hotels/travel/hpnsh-renaissance-westchester-hotel/ or to make reservations, call (914) 694-5400.
Valentine's Day is just around the corner and Westchester is the perfect place to spend with a loved one. Tarrytown House Estate is offering a Hudson Valley Romance Getaway that cannot be resisted. This package includes Deluxe accommodations, a bottle of sparkling wine in the room upon arrival, as well as an array of chocolate covered strawberries. Sleep in late and enjoy breakfast for two in their romantic Biddle Mansion. Tarrytown House Estate is located at 49 East Sunnyside Lane in Tarrytown. For more information, visit http://www.tarrytownhouseestate.com or to make reservations, call (800) 553-8118.