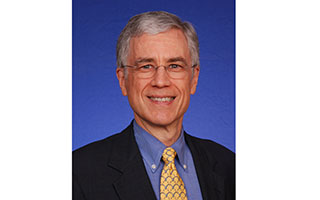 At its October 22, 2014 meeting, the Board of Directors of Phelps Memorial Hospital Center accepted, with regret, the resignation of Phelps President & CEO Keith F. Safian, effective November 30, 2014. 
Phelps is expecting to sign an affiliation agreement with North Shore-LIJ Health System shortly, and Safian decided that as Phelps transitions to become a North Shore-LIJ partner, it was an appropriate time to step down. In order to ensure a smooth transition, the Board has selected Daniel Blum, Phelps Senior VP since 2009, to succeed Safian as the next President.
Richard Sinni, Board Chair, expressed the Board's sincere appreciation to Safian for the institution's growth over his 25-year tenure and for his leadership, which has made Phelps one of the most clinically sophisticated and consistently profitable community hospitals in the Hudson Valley Region. "Keith rescued Phelps from the verge of bankruptcy in 1989," noted Sinni, "and the fiscal performance he achieved thereafter has enabled the hospital to provide the highest level of medical care to the communities it serves."
Since Safian joined Phelps, the operating budget has increased from $40 million to $240 million, the number of physicians on staff went from 200 to 500, and the number of employees grew from 800 to 1,700, making Phelps the 7th largest employer in Westchester County. The hospital campus expanded with the addition of two medical services buildings, a 750-space parking garage and a new Emergency Department, triple the size of the previous one. The newest facility improvement is a unique state-of-the-art surgical operating suite for inpatients and outpatients, which will open this year.
Safian initiated the establishment of Phelps Medical Associates, the hospital's multi-specialty medical group, which now has 40 physicians in 14 practice locations in surrounding communities.
His leadership regarding information technology led Phelps to achieve the highest designation by the Healthcare Information and Management Systems Society, a distinction held by less than 3% of U.S. hospitals.
During Safian's tenure, Phelps became a teaching hospital for the first time with the creation of residency training programs for family medicine and dental residents in partnership with New York Medical College and Open Door Family Medical Centers.

Phelps Memorial Hospital Center is a 238-bed acute care community hospital in Sleepy Hollow with more than 1,700 employees and 500 medical staff members representing 60 medical specialties. Phelps offers one of the broadest ranges of community hospital services in Westchester. Patients benefit from distinguished physicians, many of whom are pioneers in their field, offering the most advanced procedures using the latest technology. www.phelpshospital.org. Phelps' multispecialty medical group, Phelps Medical Associates, has 14 practice locations on campus and in the surrounding communities. www.phelpsmedicalassociates.org.