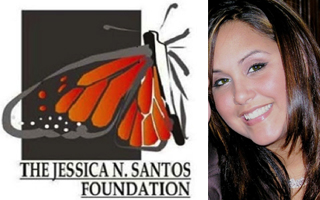 On Sunday, July 19th, the 9th Annual Memorial Walk and Family Fun Day, will be held at Pierson Park, (located on the waterfront behind the Tarrytown Train Station) from 10:00am to 4:00pm.
The 9th annual fundraiser event celebrates the life and birthday of Jessica Santos(July 22). The proceeds from the event will go towards scholarships to benefit students pursuing higher education. Jessica N. Santos, a lifelong resident of Tarrytown, died on August 27, 2006 at St. Joseph's Hospital, Yonkers from injuries of a drive by shooting. She was 19 years old. Ms. Santos was starting her sophomore year at the University of New Haven, CT. Ms. Santos was born July 22, 1987 in Sleepy Hollow to Gisela Marin and Edgar L. Santos. She graduated from Sleepy Hollow High School in 2005.
The past recipients of the Jessica N. Santos Scholarship have been very grateful for our generous support made possible by your participation and donations. We look forward to another successful event and ask that you help us continue our mission and vision.
Admission is free and everyone is welcome!
At the Registration Tent, between 10:00am -10:45am,  pre-registered walkers can pickup an event gift at the Registration table. Note: Gift quantities are limited – and will be available on a first come, first serve basis.
An opening ceremony before the walk is also planned for 11:00am. During the event, there will be food, fun, music, raffles games & activities for all ages.