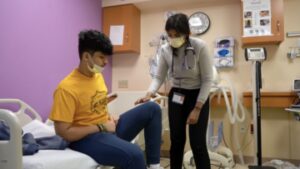 Rahul Krishnan, a pupil at Briarcliff High School, remembers nothing about his motor cycle accident in Peekskill last August. But friends and family have told him he overtook a parked car, swerved and crashed. No one else was involved, but Rahul, then aged seventeen, sustained a very severe traumatic injury to his brain.
Airlifted to Westchester Medical Center, then Maria Fareri Children's Hospital, he spent a month in treatment before being transferred, when stable, to Blythedale Children's Hospital in Valhalla, home of the only dedicated post-acute pediatric brain injury unit in New York State. This eighteen-bed specialist treatment center, built twelve years ago, is staffed by a multidisciplinary team of clinical experts accustomed to a wide range of cerebral disorders: strokes, brain infections, brain tumors, anoxic injuries (after a shortage of oxygen to the brain) and traumas like Rahul's. Patients are aged anywhere from zero to eighteen years old.
"His trauma was very severe," said Dr William Watson, Director of Neuropsychology at the hospital, who first assessed Rahul. "There had been a prolonged loss of consciousness and then coma, and he was still very confused when he arrived. We call this generally 'a disorder of consciousness' which in Rahul's case meant he was responsive to the environment – to factors such as sound, touch and visual events – but not at a high level. And he couldn't communicate his needs." In Rahul's version, "I could feel and see, but everything was dark and I was having weird thoughts, like: Why do I have two arms and legs?"
The treatment in such cases is about increasing the level of arousal while keeping the patient's body in good condition, ready for when s/he comes to. This means working with therapists on motor skills and balance, with occupational, physical, feeding and speech therapists, and also with a medical team to promote physical recovery.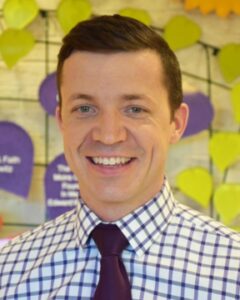 "We started by establishing a good sleep/wake cycle, and stimulation throughout the day and he showed improvement in all areas – visual tracking, following commands," Dr Watson explains. "Then he began to communicate with head nods and shakes."
"And suddenly, one day," comments Rahul himself, "when I fully regained consciousness, I could speak." He had been silent for two months.
Rahul's recovery has been miraculous, for both its speed and intensity. When asked why the teenager made such outstanding progress, Dr Watson answered: "Partly it can be a question of luck – just how the brain is injured. But in Rahul's case he also had tremendous support from his family and friends, a very special group of people. His mother was always by his side, and followed instructions perfectly. But Rahul himself is also a very motivated person, driven and positive."
Rahul describes himself differently. "Before the accident, I was completely stupid. Life was all about the bike. But the accident changed me, made me a better person. I grew up." (He turned eighteen while unconscious.) "Now I appreciate things as basic as being able to walk. I've learned that I can overcome obstacles and I'm happy to be who I am. I've stepped away from motor vehicles," he adds with a laugh. "And if I feel sad or mad, I know I can go to the gym and work out, and feel happy again."
He will transition from Blythedale's Day Hospital program, and attendance at their on-site school, Mount Pleasant Blythedale Union Free School District, back to Briarcliff in April and plans to graduate this year, followed by a gap year and then college. "Rahul will go at his own pace and we will follow him and continue to help him," Dr Watson says. "He's been so great to work with, with such a good attitude. Not every patient is truly invested, but with Raul he always brought his best intentions."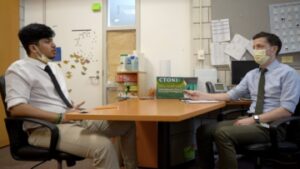 For the boy who only arrived in the US in 2017, not speaking a word of English, to have come so far so quickly, both before his accident and afterwards, perhaps the explanation is less about miracles, more about character. "The accident definitely changed me a lot,' he says, "and for the better."
org/treatment-areas/acquired-brain-injury
org