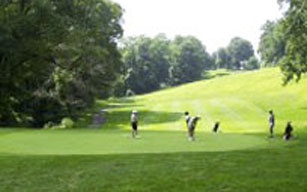 Golfers at five Westchester County courses can save up to 24 percent by teeing off after 2 p.m. on weekdays this summer. County Park Pass holders pay $44 for 18 holes after 2 p.m. and $25 for nine holes during super twilight, a savings over the $49 and $31 already discounted regular rates. Non-Park Pass holders pay $45 for 18 holes after 2 p.m. and $30 for super twilight, a discount from the respective fees of $59 and $36. Carts are included in all fees.
The golf courses offering the discounts are Dunwoodie and Sprain Lake in Yonkers, Saxon Woods in Scarsdale, Maple Moor in White Plains and Mohansic in Yorktown Heights. The discounts are not available at Hudson Hills in Ossining.
Go to westchestergov.com/golf for information.