GE announced that it will move its headquarters from Connecticut to Boston—even further away from its toxic mess that it plans to leave in the Hudson River. Three leading environmental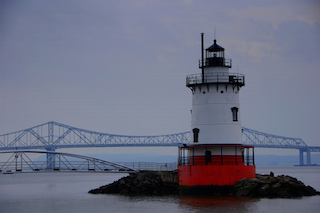 organizations that for decades have been pursuing a thorough and effective cleanup of GE's PCB pollution of the Hudson River stated that regardless of where in the world the company moves—its obligations to New Yorkers aren't changing.
Hudson River Sloop Clearwater, Riverkeeper and Scenic Hudson said GE is still responsible for its toxic legacy in New York and cleaning up more of the dangerous PCBs it dumped in the river for decades.
The U.S. Environmental Protection Agency (EPA) recently committed to review whether GE's limited cleanup to date will achieve critical EPA-established health and safety targets for the Hudson. This review is especially important now given that two other federal environmental agencies—National Oceanic and Atmospheric Administration and the U.S. Fish and Wildlife Service—have already indicated that it won't. Hudson River Sloop Clearwater, Riverkeeper and Scenic Hudson, along with a coalition of New York environmental groups, have petitioned the EPA for the thorough, inclusive and transparent review that is needed, and the groups underscored that they and their supporters will continue to be vigilant throughout the review process to make sure that GE keeps moving its toxic PCBs out of the Hudson.