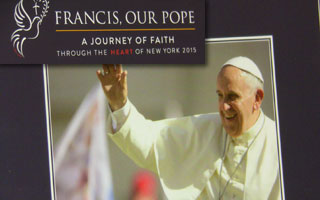 To say that millions watched snippets, on network and cable television stations, of Pope Francis's visit to our country would be a fair assessment. To say others watched entire events from start to finish on C-SPAN (Cable-Satellite Public Affairs Network) and had the experience of uninterrupted and commentator-free moments with the spiritual leader of the Catholic Church, is truth as well.
C-SPAN brought viewers to the Pope and into the White House, on its lawn and balcony, down the streets of DC to the Basilica of the National Shrine of the Immaculate Conception, to the United States Congress, New York City and the 9/11 Memorial Museum for an
inter-faith service, the United Nations, Madison Square Garden, and Philadelphia for a celebration honoring solidarity of families. Viewers witnessed millions of well-wishers and the first address ever by a Pope to prison inmates at the Curran Holdman Correctional Facility where he shook hands with and embraced several of the incarcerated.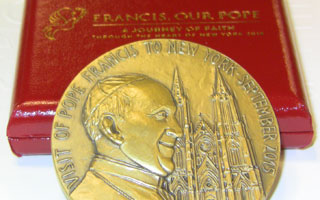 The soft spoken, direct and deeply caring Pontiff called for peace in one address and his words rang out with necessity.
" Peace in our lives. Peace in our families. Peace in our schools. Peace in our communities."