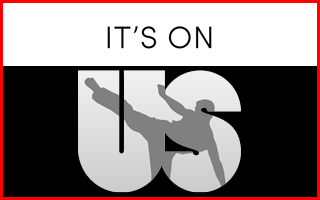 This summer, many girls like me will be heading off to college, excited to live away from home and experience greater independence. However, the sobering reality is that with this freedom comes the risk of sexual assault in the campus environment.
Recent statistics estimate that one in five women will be sexually assaulted during her years in college. As President Obama noted last year during the launch of his "It's on Us" campaign, "the trauma, the terror [of a campus sexual assault] can shadow you long after one horrible attack…it's there when you're forced to sit in the same class or stay in the same dorm with the person who raped you."
For this reason, it is critical to empower college-age women with self-defense skills and situational awareness that enable them to minimize their risk of being assaulted and live without fear. I encourage women and their families to attend an event this weekend that I am helping to organize, sponsored by The Town of Greenburgh, that is free to all residents ages 6 and up: a series of self-defense seminars will be held on Saturday, July 25 and Saturday, Aug. 1 from 1 p.m. to 3 p.m. at the administration building of Anthony F. Veteran Park, Olympic Lane, Ardsley. Participants are encouraged to attend both seminars if they can.
As someone who has practiced self-defense, I believe that this program will be very beneficial for participants of all ages and backgrounds. Learning self-defense techniques has not only enhanced my sense of security but also increased my confidence; I feel confident that I would be able to use the techniques I've learned to react quickly and effectively in the event of an attack. Participant Beatrice P, who plans to attend both seminars commented, "I think that because we're fortunate to live in a very safe neighborhood it can give us a false sense of security… I signed up to learn how to defend myself so that I'm prepared for whatever environment or situation I'm in." The skills I've learned are applicable to any environment, and with proper training, can be utilized effectively by anyone regardless of size.
Participants will learn basic self-defense techniques from Steve Sohn Krav Maga Muay Thai Fitness Training Center and hear a presentation from Officer Dandreano of the Greenburgh Police department. He will be giving tips on how to stay situationally aware to avoid dangerous situations and instructing participants on the proper ways to react if they do find themselves in danger.
Those who wish to participate should wear sneakers and athletic wear. Participants will be required to sign a waiver (attached) and bring it on the day of the event. (Participants under 18 must have the waiver signed by a parent or guardian). To sign up, please email greenburghselfdefenseseminars@gmail.com with your name and age (or the name and age of your child).
~ Emily Salwen, Town of Greenburgh summer intern