Two powerful women who have used their celebrated careers to help other women, will receive the United Way Women's Leadership Council's 2023 'Woman of Distinction" award on December 5th at its 11th Annual Celebration of Women in Philanthropy.
The "Take A Walk in Her Shoes" event recognizes and reinforces the work of women helping to lift up women and children living on the financial edge in Westchester and Putnam counties. The breakfast event will be held from 8-10 a.m. at Abigail Kirsch at Tappan Hill in Tarrytown.
During the breakfast, the United Way of Westchester and Putnam will honor Judith M. Watson, RN, BSN, MPH, Chief Executive Officer, Westchester Community Health Center and Ellen Bloom, MPH, Director of Community Affairs, NYP Westchester, NYP Westchester Behavioral Health Center and NYP Hudson Valley Hospital.
"This year we are very fortunate to have two women who are so attuned to our mission of women lifting up women,'' said Tom Gabriel, President and CEO of the United Way of Westchester and Putnam. "Judith and Ellen are not only incredibly accomplished women who have forged impressive careers for themselves, but they've helped to lead the way for other women by supporting and inspiring them to greater things."
Proceeds from the annual Women's Leadership Council breakfast help to support lives of ALICE women, children, and their families in Westchester and Putnam who struggle daily to afford their most basic needs. ALICE is an acronym for Asset Limited Income Constrained Employed, once known as the working poor.
Individual tickets are $150, with tables, sponsorships, and congratulatory ads also available. To learn more, purchase an ad or sponsorship, and reserve your seat today, please visit https://www.uwwp.org/wlc-2023/.  For more information or questions, please contact Margaret Tramontine at mtramontine@uwwp.org or 914.997.6700 x737.
More about UWWP's Honorees: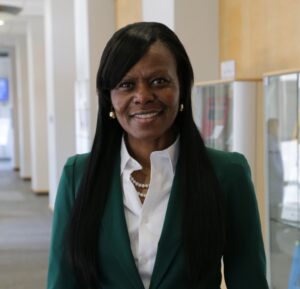 Judith M. Watson, RN, BSN, MPH, Chief Executive Officer, Westchester Community Health Center
Judith Watson immigrated to the United States from Jamaica, West Indies, at age seven and settled in White Plains. Upon graduation from White Plains High School, she joined the United States Army touring on active duty for three years, stationed on Ford Island in Hawaii. She then joined the Army Reserves, where she served actively for seven years, ultimately achieving the rank of Sergeant E-5.
Judith credits her disciplined nature, work ethic, desire to serve and help others, and interest in nursing to the time spent in the United States Army.
Judith earned a Bachelor of Science in Registered Nursing from Pace University and a Master's Degree in Public Health from New York Medical College. Her nursing career began with the Greenburgh Health Center (now WCHC Greenburgh) in 1994, which merged into the Mount Vernon Neighborhood Health Center in 2005, and she has been employed with the Center for a combined 27-plus years.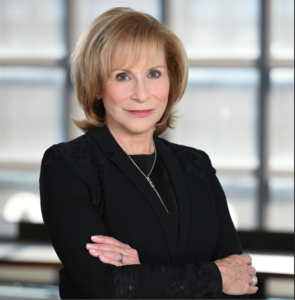 Ellen Bloom, MPH, Director of Community Affairs for NYP Westchester, NYP Westchester Behavioral Health Center and NYP Hudson Valley Hospital.
Ellen Bloom is Director of Community Affairs for NewYork-Presbyterian (NYP) in Westchester County. She directs community outreach programs, investments, and education for NYP Hudson Valley Hospital in Cortlandt Manor, NYP Westchester in Bronxville and NYP Westchester Behavioral Health in White Plains. She joined NewYork-Presbyterian Hudson Valley Hospital in April 2015 as the Director of Development and the Foundation, Marketing, and Community Outreach and assumed her current position in 2018. As a community outreach champion, Ellen is responsible for NYP's community engagement throughout the region.
Ellen began her career in Behavioral Health at Bronx-Lebanon Hospital and moved to Yonkers General Hospital. She then transitioned to general hospital administration, overseeing ancillary services, marketing, and development, and a managed medical services organization for various physician private practices throughout southern Westchester.
Ellen holds a BA in Social Work and Psychology from Lehman College of the City University of New York and a Master's in Public Health Administration from New York Medical College.
She serves on the Board and Executive Committee for Caring for the Hungry and Homeless of Peekskill (CHHOP) in Peekskill and on the Hudson Valley Gateway Chamber of Commerce Board of Directors and Yorktown Chamber of Commerce.