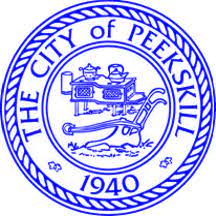 New York State Senator Pete Harckham announced today that $2,583,293 in state grant funding has been awarded to the City of Peekskill for two important infrastructure projects as part of the state's initiative to revitalize municipalities and create new economic opportunities.
"Peekskill's ongoing renaissance requires that its infrastructure is updated, modernized and re-envisioned to attract new residents and businesses," said Harckham. "These state grants will help fund vital improvements toward sustainability and smart growth planning to keep up with the City's progress."
The funding that Peekskill was awarded is two-fold. The first grant, totaling $2 million, is from the Round 1 of the Restore NY Community Initiative, and will transform and expand the abandoned property at 630 Washington Street into a new 12,000 square foot Cosmos' Fresh Market. The project, which has been approved by the Peekskill Planning Board, will bring to life a neglected area of the city, provide essential neighborhood services and create up to 30 new jobs.
Totaling $583,293, the second grant is from the state's Environmental Protection Fund program for Parks, Heritage and Preservation, and will help the City of Peekskill construct additional improvements for Fleischmann Pier and Charles Point Park. Among the planned improvements are installation of decking inlay, a concession area, an outdoor activity space, shade structure, a bus drop-off area and pier stairs. The improvements will advance Peekskill's Local Waterfront Revitalization Program by continuing to promote public access to the City's Hudson River frontage.
The two grants are part of the funding being awarded as part of the state's Regional Economic Development Economic Development Council's investments in local and municipal priorities regarding parks and heritage areas that support community development and economic growth. The grants support matching funds for the acquisition, planning, development, and improvement of parks, historic properties, and heritage areas located within New York. The grants for Peekskill are part of a new round of funding for 56 municipalities and various nonprofits organizations.
"This competitive state funding is crucial to the City's plans to revitalize its riverfront and Washington Street, a vital commercial corridor," said Peekskill Mayor Vivian McKenzie. "The riverfront funding will bring much needed attention to the City's waterfront, increasing opportunities for tourism and tourism-based businesses, while the grant for Cosmos' Fresh Market project revitalizes an underutilized derelict building and brings jobs and fresh food to Peekskill. The City looks forward to the benefits these projects will bring to its residents, businesses and tourists."