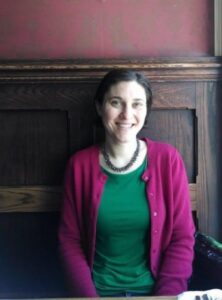 Westchester County Executive George Latimer announced the appointment of Rachel Simon as Chair the County's LGBTQ+ Advisory Board. The appointment comes after years of dedicated service by past chair Christopher Oldi.
Latimer said: "Rachel has already worked closely with the County on a myriad of issues advancing the needs of the County's LGBTQ+ community and I look forward to working with them as we continue to find ways to improve the lives of all Westchester residents."
Simon said: "As the incoming LGBTQ+ Advisory Board Chair, I am humbled by the opportunity to collaborate with County Executive Latimer during this pivotal moment for LGBTQIA+ rights around the nation and in our Community."
Simon, the Director of the Office of Gender and Sexuality at Pace University, is an accomplished educator, prolific author, awardee of numerous grants and has been recognized for their exceptional LGBTQA+ advocacy work. Now, Simon will continue their efforts, alongside the Advisory Board, with this new added role.
Oldi said: "I am delighted that Rachel Simon will assume the role of Chair of the Westchester County LGBTQ+ Advisory Board. Rachel has been a stalwart member of the Board for many years, and her contributions not only to the Board but to Westchester's LGBTQ+ community are immense. Rachel has always provided excellent insight and input while a Board member, and with her in a leadership role, the Board will continue to provide the County Executive with cogent and reliable guidance on LGBTQ+ issues and concerns. Congratulations, Rachel."