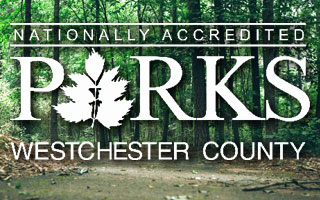 Here's a listing of area events for Father's Day Weekend, June 20-22.

SATURDAY, JUNE 20TH: Lenoir Preserve, Dudley Street, Yonkers – (914) 968-5851. Insect Walk – 10 a.m. – 11:30 a.m. Search for bugs, beetles and butterflies and learn what makes a bug an insect.
SATURDAY AND SUNDAY, JUNE 20 and 21: Muscoot Farm, Route 100, Somers – (914) 864-7282. Art Exhibit on View – Noon – 4 p.m. View works by Robert Uricchio in the Main House Gallery.
SUNDAY, JUNE 21st: Muscoot Farm, Route 100, Somers – (914) 864-7282. Bird Walk – 7:30 a.m. – 10 a.m. Join naturalist Tait Johansson for a morning bird walk. Bring binoculars if you have them.
Also:  Farmers Market – 10 a.m. – 3 p.m. Shop more than 20 unique vendors offering fresh produce, cheese and a variety of local items.
Also: Big Equipment Day – 11 a.m. – 3 p .m. See the farm equipment that is used to operate the farm.
Bronx River Parkway, White Plains to Scarsdale – (914) 995-4050. Bicycle Sunday – 10 a.m. – 2 p.m. Open to all bicyclists, joggers, walkers and those with strollers. Runs from the Westchester County Center in White Plains to Scarsdale Road in Yonkers.
Playland Park, Playland Parkway, Rye – (914) 813-7010. Father's Day at Playland – 12 noon – 10 p.m. Dads ride free; all others pay only $15. More info at RyePlayland.org.
MONDAY, JUNE 22:
Croton Point Park, Croton Point Avenue, Croton-on-Hudson – (914) 862-5290. Monday Bird Walk – 7:30 a.m. – 9:30 a.m. Join Saw Mill River Audubon members for a hike through this nationally designated "Important Bird Area." Fourth in a series. Meet in the ball field parking lot.
All beaches are open Saturday and Sunday, from 11 a.m. to 6:30 p.m. For more information on fees and directions, go to parks.westchestergov.com.
Playland Park in Rye is open all weekend. For information on hours and fees, call (914) 813-7010 or go to RyePlayland.org.