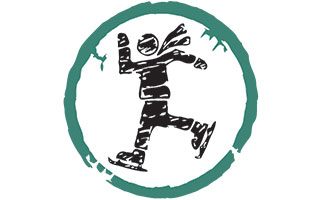 With the arrival of cold winter weather, Westchester residents can look forward to ice skating, cross country skiing and sledding at many county park locations.
For all locations listed below, participants must bring their own equipment; no rentals are available. All sports are permitted seven days a week during daylight hours only, and admission and parking are free unless otherwise noted.
When weather permits, ice skating is permitted at the following locations. Ice is checked daily at all locations; look for a "Skating Today" sign posted, which indicates safe conditions for that day:
Blue Mountain Reservation, Welcher Avenue, Peekskill
Wampus Pond, Route 128, Armonk
Mountain Lakes Park, Hawley Road, North Salem
Willson's Woods Park, East Lincoln Avenue, Mount Vernon
Tibbetts Brook Park, Midland Avenue, Yonkers (only when "Skating Today" sign is posted)
When snow cover permits, cross-country skiing is allowed at the following locations:
Blue Mountain Reservation, Welcher Avenue, Peekskill
Croton Gorge, Route 129, Cortlandt
Croton Point Park, Croton Point Avenue, Croton-on-Hudson
Kitchawan Preserve, Route 134, Yorktown
Lasdon Park, Arboretum and Veterans Memorial, Route 35, Somers
Mohansic Golf Course, Baldwin Road off Taconic Parkway, Yorktown Heights
Ward Pound Ridge Reservation, Routes 35 and 121 South, Cross River*
Cranberry Lake Preserve, Old Orchard Street off Route 22, North White Plains
Maple Moor Golf Course, North Street, White Plains
Marshlands Conservancy, Route 1, Rye
The trails at Merestead, Byram Lake Road, Mount Kisco
Saxon Woods Park, Mamaroneck Avenue, White Plains
Saxon Woods Golf Course, Mamaroneck Road, Scarsdale
Dunwoodie Golf Course, Wasylenko Lane off Yonkers Avenue, Yonkers
Lenoir Preserve, Dudley Street off North Broadway, Yonkers
Sprain Lake Golf Course, Grassy Sprain Road, Yonkers
Tibbetts Brook Park, Midland Avenue, Yonkers
Weather permitting, sledding is allowed at Croton Gorge, Lasdon Park (8 a.m. – 4 p.m. only), Tibbetts Brook Park in Yonkers, Ward Pound Ridge  Reservation* and Dunwoodie, Sprain Lake, Saxon Woods, Mohansic and Maple Moor golf courses.
Go to westchestergov.com/parks for directions and contact information for the parks.
*Parking fees apply.