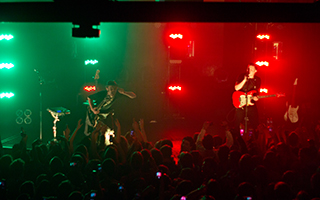 There is something uniquely satisfying about discovering a new artist, especially when it is face-to-face.  Witnessing a band perform in person forms a connection with their music that no other medium can offer. Luckily for Westchester residents, in just about an hour you can find yourself standing front and center with a show about to start, any day of the week.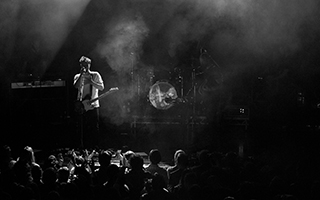 At right, Cherub at the Highline Ballroom
This is one of the biggest allures of the city that never sleeps. Jazz, Salsa, Rock, Electronic, Disco, Reggae…you name it, and chances are it's happening in New York City tonight.  But the best news? You won't have to take out a mortgage on a weekend condo to experience it.  A 40-minute train ride from our Rivertown villages, followed by 15-minutes on the subway placed us in downtown Manhattan, right on the doorstep of a variety of active and intimate concert venues.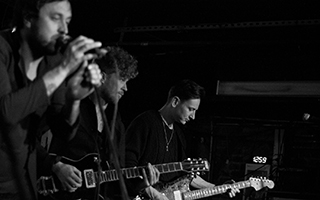 Recently River Journal had the pleasure of attending the shows of several highly talented artists who have not yet been thrown into the mainstream spotlight. However, this is not to say that their performances were anything short of extraordinary. Hailing from the UK to Los Angeles, Boston to Brooklyn, and Canada to Tennessee, these talented and lively groups did not disappoint.
At the Mercury Lounge, a cozy lower east side concert hall with no backstage, we were able to speak with each of the bands after their captivating performances.  We were truly amazed at their sincerity and equal interest in us as we approached them, and the connection that we formed that night rushes to the forefront of our minds each time we hit play.
Check out below the artists and venues we have had the privilege of experiencing.  Who knows…you may just come away with a few new favorite songs to add to your daily playlist.
Artists:
White Lies  http://whitelies.com
Cherub  http://cherublamusica.com
Venues:

Webster Hall  http://www.websterhall.com
The Mercury Lounge  http://www.mercuryloungenyc.com
The Highline Ballroom http://www.highlineballroom.com
[blockquote class=blue]River Journal will keep you posted on music happenings in and around the biggest river town…[/blockquote]