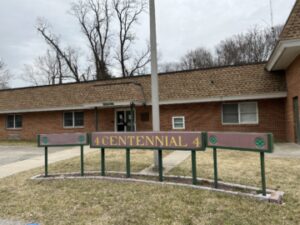 A former firehouse in Peekskill is cooking up a second act, and it involves firing up stoves and ovens for local cooks and caterers who need a commercial kitchen to use.  The U.S. Department of Commerce's Economic Development Administration (EDA) has awarded a $2.4 million grant to transform a former fire station into the Peekskill Commercial Kitchen Food Incubator.  
The Incubator is a joint project of the Peekskill Industrial Development Agency (IDA), the Peekskill Facilities Development Corporation (PFDC), and the Westchester County Office of Economic Development. Peekskill City Council passed a resolution supporting the project in May 2021.  
The EDA grant will be matched by $600,000 in local funds. Matthew D. Rudikoff, Executive Director of IDA and the PFDC, says "The $600,000 matching share to the EDA grant is a very proactive deployment of IDA resources for the economic development of the city of Peekskill, which will adaptively reuse the fire house that was donated by the city for the incubator project." Rudikoff adds, "What the incubator provides is five fully licensed commercial kitchens, which will be rented by food startup entrepreneurs to launch their businesses."  
*** 
The money will help transform the former Centennial Hose Fire Station on Washington Street into a state-of-the-art, 8,000-square-foot facility that will include fully equipped and licensed commercial kitchens, storage, shipping and receiving stations, a two-bay garage and office space, for a total 4,500 square feet. 
Senator Charles Schumer (D-NY) was a champion of the project from the start. The U.S. Senate Majority Leader sent a letter to U.S. Commerce Secretary Gina Raimondo that read, in part, "This proposal would reinvest in the city's vibrant restaurant and hospitality industries that took a major hit during the pandemic… the kitchen would also benefit culinary entrepreneurs by removing the barrier of having to lease or purchase a kitchen facility at market rate, allowing them to grow at their own pace." Westchester County Executive George Latimer chimed in, saying, "As we have championed through our County's Economic Development Office, led by Bridget Gibbons, incubators are a game-changing approach to building small businesses in our community." 
*** 
Local leaders are also enthused about the new incubator coming to town. Peekskill Mayor Vivian McKenzie says, "The Peekskill Commercial Kitchen Food Incubator will stir up major economic development, new businesses, and new jobs while creating a destination to revitalize downtown."  
Rudikoff agrees, saying, "As part of the EDA grant application, [consultants] Camoin Associates calculated that there would be 582 fulltime jobs created in the first five years of the incubator's operation, which was a major factor in [Peekskill] having been awarded the grant." 
Food incubators provide a lot more than just stoves and ovens. They can also provide kitchen training, workforce development, business expansion support services – and act as an economic engine helping restaurants, wholesalers, farmers, food markets, small caterers, food trucks and others. 
Larry Epstein is an Emmy Award-winning producer, writer and journalist.