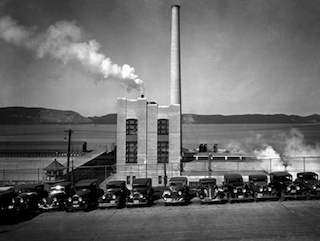 A community workshop for members of the public interested in being part of a discussion about the proposed Sing Sing Prison Museum will be held on Tuesday, May 31 from 6:30 to 8:30 pm at the Budharz Theater at the Ossining Public Library, 53 Croton Avenue. The workshop will be led by staff from Lord Cultural Resources, members of the consulting team hired to create detailed plans for development of the museum. The team will make a presentation on ideas currently being formulated and will provide an opportunity for interested residents of the area to engage in the planning process.
Lord Cultural Resources is charged with developing plans for the visitor experience and services, as well as a business plan that will provide the framework for collection of artifacts, design of exhibitions and fundraising for the new museum. www.lord.ca/
To reserve a spot at the community workshop, go to https://singsingprisonmuseum-communitymeeting.eventbrite.ca. To take part in a community survey on the project, go to www.singsingprisonmuseum.org/what-do-you-think.html.
The lead agency on the development of a prison museum and educational center at Sing Sing Correctional Facility is Historic Hudson River Towns, a non-profit organization whose mission is to stimulate economic development through tourism for its member communities along the Hudson riverfront. www.hudsonriver.com