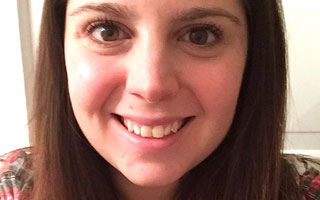 "Some questions only have one answer. How much would you give up to save the person you love? The answer is everything, and anything less than that can't be called love," claims Sage Barnaby, the protagonist of "Flightless Bird," a different kind of love story that stretches beyond Heaven and Hell.
Bret Bucci, a life-long resident of Tarrytown, is publishing her first novel in a trilogy entitled, "Flightless Bird." An alumna of Sleepy Hollow high school, Bucci has been writing since she was a teenager, starting with short stories and film reviews for the school paper. While studying as a theatre major at Quinnipiac University in Hamden, Connecticut she focused primarily on playwriting and has had several of her works produced in competitions throughout New York City. Most recently, her ten-minute drama, "Nora's Dress," was selected and produced at the Abingdon Theatre. "Flightless Bird" was picked up by Apprentice House, based in Baltimore, Maryland, and is set to be released mid-October.
Sage Barnaby will do anything to save her ill sister, but she puts her faith in the wrong hands and tragically changes the course of her fate. In her last chance for redemption it's up to Barnaby, with some help from her guardian angel, to journey further into the darkness in order to save her soul. Sage Barnaby and her guardian face a series of challenges that test their loyalty and their morality, and together, they come to discover that their adventure will decide more than Sage's fate alone.
This dark, thrilling tale, set against the backdrop of a world where ghosts and demons are very real, makes for the perfect read this Halloween season and into the colder, grayer days of winter. Laced with eccentric characters, from an angel with a drinking problem, to a dog with a small bladder, monsters out for revenge, a psychopath with a fetish for blood, and one hopeless young woman with good intentions caught in-between.
"If any young writer knows how to channel the traditions of gothic fantasy and horror to spin an elegant tale full of beauty and bad things, it's Bret Bucci," says pop-culture critic, Kenny Herzog.
"I started to get excited about writing when I was fourteen, and I've grown up surrounded by so many literary heroes who've never failed to inspire me— Anne Rice, Neil Gaiman, Stephen King— they've helped me realize that creating something from nothing is the closet to magic I'll ever get. 'Flightless Bird' is my small piece of magic in this world. I am overwhelmed— humbled that it's been given the chance to live and hopefully inspire other unsure, yet optimistic beginner writers to conjure up their own magic," said Bucci. " 'Flightless Bird' is just the beginning of Sage Barnaby's story and I'm really looking forward to whatever trouble these characters get into next."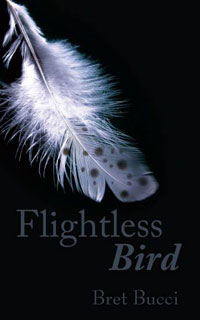 "Flightless Bird" is a young adult novel geared towards ages 14-26. It will be sold as a hardcover, paperback and e-book through Amazon starting October 15 and is available for pre-order now on Apprentice House's site.
To pre-order your copy, visit http://www.apprenticehouse.com/?product=flightless-bird. You can ask Bret a question about the book and about Sage on her Instagram @bretb0802 by using the hashtag #AskBarnaby. You can also receive updates about the book by liking the "Flightless Bird" Facebook page at https://www.facebook.com/sagebarnabychronicles.