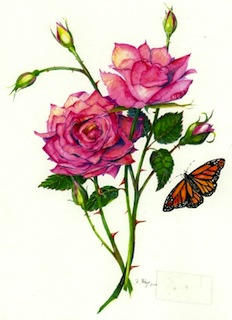 The Briarcliff Manor Garden Club Presents: "The Mysterious Orchid" with world-class orchidist, Elle Ronis. Elle was awarded "Best in Show" at an event with over 80,000 entries, both professional and amateur, at the New York International Orchid Show at Rockefeller Center.
Elle will present a talk on "How to Raise Orchids". You can bring your orchid plant to the meeting and Elle will gladly help you with any problems. All are welcome to attend.
The Program will be held Wednesday, March 14, 1pm at the Recreation Center on 48 Macy Road, Briarcliff Manor.
Call 941-4986, 432-8529 for more information.
The Briarcliff Manor Garden Club welcomes new members.