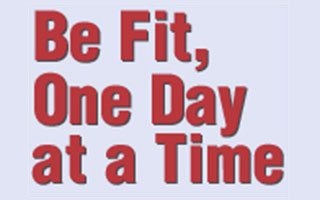 Due to the success of a pilot program, "Be Fit, One Day at a Time," will resume Wednesday, August 6, at Kensico Dam Plaza in Valhalla. "Be Fit, One Day at a Time" is an outdoor body-weight fitness boot camp geared toward adults of all athletic abilities.
Aside from its unique setting at the base of Westchester's iconic 300-foot high masonry dam, the program differs from other fitness boot camps because its approach encourages participants to focus on long-term fitness goals in addition to maximizing their self-confidence. The program is led by highly accredited fitness professionals who understand the dedication, patience and perseverance needed to accomplish fitness goals.
"Be Fit, One Day at a Time" will be held Wednesday and Saturday in August (6, 9, 13, 16, 20, 23, 27) and Sept. 6. There will be no class Labor Day weekend, August 30.
Wednesday classes are 6 p.m. to 7 p.m.; Saturday classes are 10:30 a.m. to 11:30 a.m. The fee is $80 for both sessions/all eight classes. Wednesday or Saturday sessions only (four classes) are available for $40.
Each class will cover:
Dynamic stretch + active warm-up (10 minutes)
Resistance band strength training (20 minutes)
Cardio + core (20 minutes)
Cool down + static stretch (10 minutes)
Participants should bring a towel/yoga mat and a bottle of water.
Registration will be online only, at westchestergov.com/parks. For information, call (914) 231-4574 or e-mail dmr9@westchestergov.com.
Kensico Dam Plaza is located at the north end of the Bronx River Parkway in Valhalla.